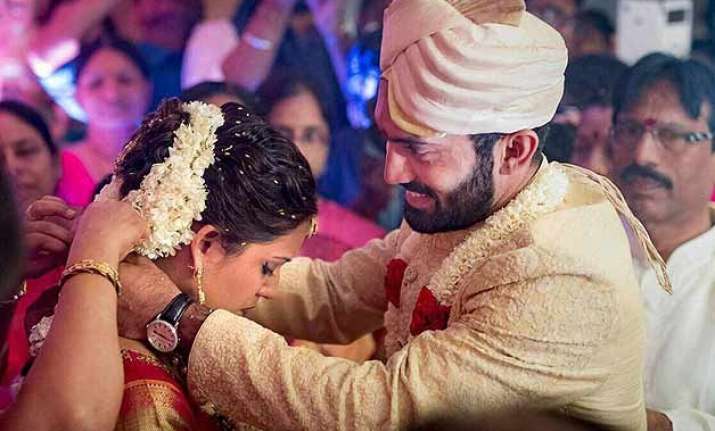 New Delhi: Cricketer Dinesh Karthik and star squash player Dipika Pallikal first met in February 2013 after Dinesh had divorced his first wife and childhood friend Nikita. The couple got engaged in 2013 and are tying the knot after having been together for two years.
 
Here are the five interesting facts about the wedding of one of the most adorable couple of the sports world:
 
1. The couple will be married twice, on August 18 in a Christian ceremony, which will be followed by a Telugu-Naidu ceremony on August 20.Dipika is said to have purchased a designer wedding gown from the US for the Christian wedding.
2. The two became friends working under the same trainer, Basu Shankar, but something dramatic had to happen for them to get closer."We got to know each other at the gym, but there was nothing more, contrary to what most media reports seem to suggest," said Dipika.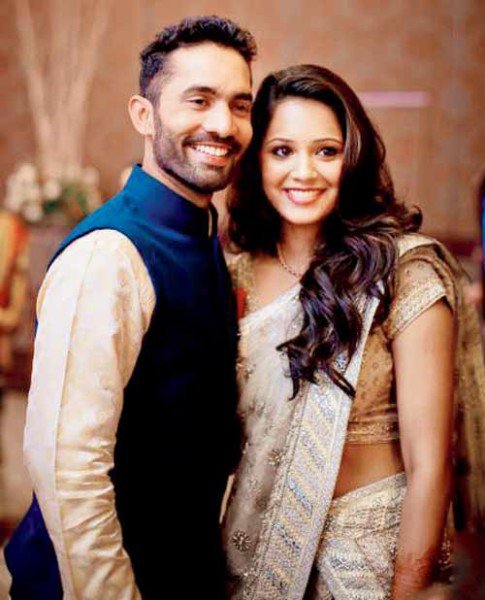 3. Dipika Pallikal  had been engaged to the wicketkeeper batsman Dinesh Karthik since November 15, 2013.
 
4. According to a report in the Times of India, Dipika hosted a private bachelorette party over the weekend. It was an all-girls bash, and only 15 of her closest friends were invited. Apparently, the colour code for the party was pink, as it is Dipika's favourite colour.
 

5. Further reports claim that the wedding dress, Dipika will wear is from the US. As per the reports published in a regional daily, Dipika will be wearing a gorgeous white gown for Christian style marriage and traditional yellow saree for the Hindu style marriage. This is Dinesh Karthik's second wedding after he filed a divorce to his previous wife and childhood friend Nikita who is now married to another Indian cricketer Murali Vijay.