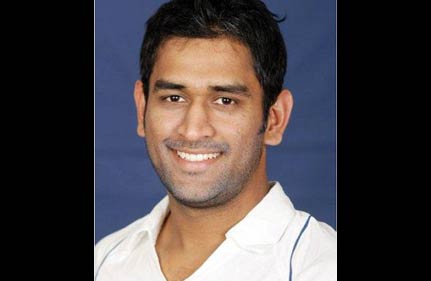 Dambulla (Sri Lanka): India will be without many key players in the tri-series due to injuries but captain Mahendra Singh Dhoni says it's a blessing in disguise as it presents them with an opportunity to test bench strength ahead of the 2011 World Cup. 
Missing from the Indian line-up are Zaheer Khan, Gautam Gambhir, Harbhajan Singh and the latest to join them is
Ishant Sharma
, who will miss the tournament opener against New Zealand on the Tuesday. 
"You can call it a blessing in disguise that we have lost quite a few players in the last few series because of injuries which gives us a chance to look at quite a few newcomers or our bench strength. 
"We are just hoping that we will play with our best 15 members when it comes to the World Cup but till then, we are getting some time to have a look at our bench strength," Dhoni said at a joint press conference. 
Dhoni said the team management is careful about the injuries, keeping in mind the World Cup and does every bit to ensure that the players do not aggravate their problems. 
"Whatever series we are playing, we are expected to win them and do well. So it gets very difficult to give players some rest. But at the same time, what we have done is if we find that some player is having some kind of a niggle or problem which can really convert into a major injury, then we give them some rest. Like Harbhajan and Gautam here.
"We are just trying to balance it out in a way that we don't have injuries right in front of the World Cup," he said. The India captain admitted that his players are a tired lot after the drawn three-Test series against Sri Lanka. "Most of the games, we fielded for 120-130 overs. We might have won the last Test but at the end of the day, you are quite tired.
"As far as the gap in between the matches is concerned, that is mainly because of the reserve day. With the reserve day, I can't really complain, that's the schedule. We will take some time off, maybe a couple of days completely away from cricket, and then get back into the groove." Dhoni said players should not hesitate to take a break when they feel that playing continuously may injure them.
"When I get a feeling that if I go and play this series, I may get injured, I try to take some time off, which I did when India came to Sri Lanka last time I didn't play the Test series.
"It's very important to see exactly how your body is feeling. You have to assess which is the better option and more often than not, taking rest is a better option than getting injured," he said. Dhoni said he sees no problem in leading a young side which is low on experience as compared to the Test team. 
"Among the older or senior guys, all of a sudden I find myself being one of them along with Viru, Yuvraj and Ashish Nehra. I don't think it's much difficult, you just have to channelise the efforts more compared to the Test side where you have a lot of experienced players. "It's always good to have fresh legs in the side who can field really well, give more than 100 percent whenever needed. It will be exciting, hopefully it will be good too." 
Dhoni also defended playing too much cricket against Sri Lanka, saying there is hardly any controversy when the two countries play. 
"For the last few years, if you see, we have been playing each other quite consistently which means we know each other quite well when it comes to ones strengths and weaknesses. It's always good to play against Sri Lanka because most of the time, it is controversy-free," he said. PTI