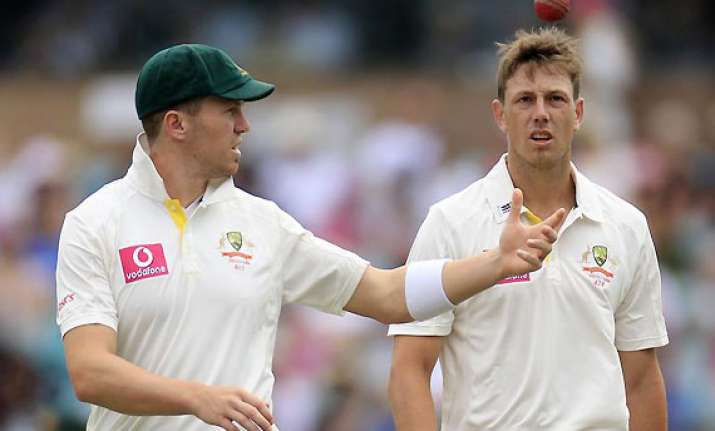 Port-Of-Spain, Apr 20: Australia fast bowlers Peter Siddle and James Pattinson will return home from the West Indies cricket tour because of back injuries.
No replacements will be called on for the third and last test next week in Dominica, Cricket Australia said in a statement on Thursday.
Pattinson suffered acute lower back pain after an awkward throw in the field on day three of the second test which was drawn on Thursday in Trinidad.
Team physio Kevin Sims said the injury wasn't serious but Pattinson wouldn't recover in time for the third test and will leave on Friday.
Siddle left on Thursday, without having recovered from a possible lower back bone stress injury in the first test win.