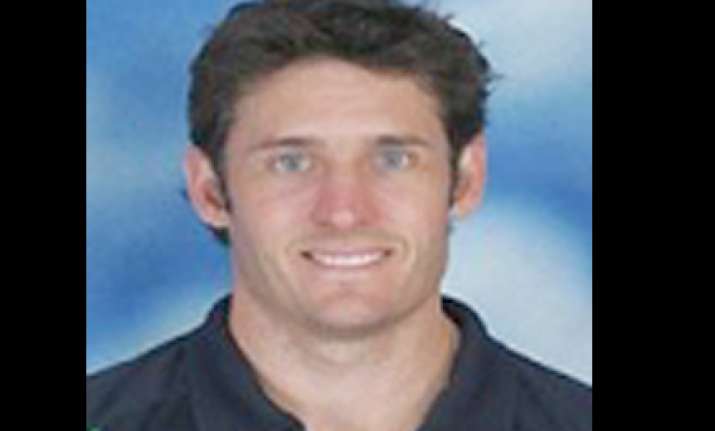 India will badly miss the services of pacer Zaheer Khan in the One-Day series against Australia starting in Vadodara on Sunday, but the hosts still have a potent bowling attack that cannot be underestimated, according to visiting team vice captain Michel Hussey. 
Zaheer has not been included in the Indian squad for the first two ODIs as he is recuperating from a surgery after injuring his shoulder during the second Indian Premier League in South Africa earlier this year. 
"The last time we were here (for the Test series) Zaheer Khan was a crucial bowler for the Indians and his absence will be a big loss to their attack," Hussey said on the eve of opening encounter of the series in Vadodara on Saturday.
"Ishant Sharma still looks a wonderful bowler to me, he is always a difficult customer. I have not faced the other quickies much while we were here but they have a very good bowling attack and it will be wrong to underestimate them," he said. 
"They have fine some bowlers who bowl well in Indian conditions," he pointed out. 
Even though Hussey praised the Indian spin attack, he hoped the Aussies would be able to put pressure on the hosts' to come out triumphant in the series.  
"It's wrong to underestimate the Indian spinners. Harbhajan Singh has an amazing record and has played some brilliant games for long. (Amit) Mishra is a very good spinner as well. Hopefully, we can put all their bowlers and batsmen under pressure and we can come out on top," he said. 
The left-handed Australian batsman whose career got off to a sensational start before hitting a plateau, agreed with India captain Mahendra Singh Dhoni's view that the length of the series would provide the teams an opportunity to bounce back. 
"I agree (with Dhoni's view). The more matches, the more chances you have to get back into the series if we get off to a bad start," Hussey said. 
He also stressed on the importance of gaining a momentum in the series, which, he felt, both teams would thrive for. 
"Both teams play well with momentum. Once the Indians get confidence and momentum, they can be very difficult to stop. 
"It is similar with Australia. Once we get momentum and confidence we are a difficult team to stop as well. The first few games are going to be crucial. But if things don't go right there's still time to try and catch up in the series," he elaborated. PTI