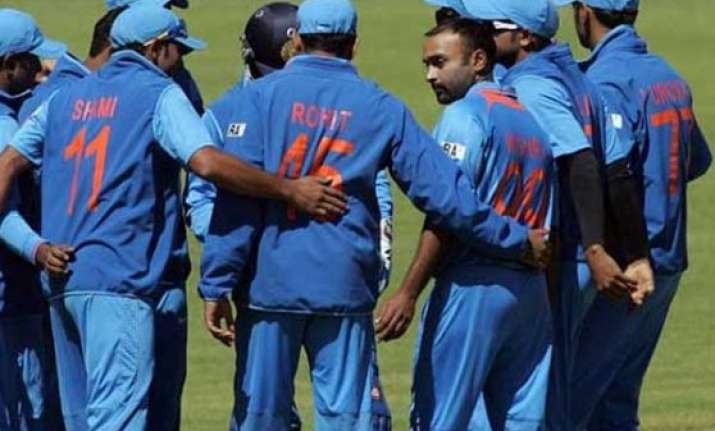 New Delhi: The Indian cricket team has slipped to second position in the latest ICC ODI ranking.
India lost their position to South Africa after facing humiliating defeat at the hands of West Indies team in the first ODI at Kochi.
South Africa tops the list with 113 rating.
India and Australia are at the second and third places (with 122 rating each) respectively. Australia can climb up in the list if it wins the remaining ODIs against Pakistan.
Sri Lanka and England are at fourth and fifth position with 111 and 107 rating respectively.
Pakistan is at sixth spot with 99 rating.