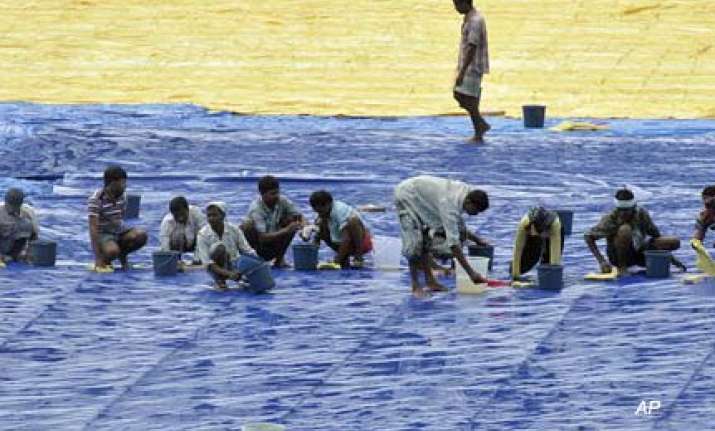 Panaji, Oct 29 (PTI) Goa Cricket Association has summoned a Pune-based printer after duplicate tickets for the abandoned ODI between India and Australia at Fatorda stadium on October 24 surfaced during the refund.
Several tickets with the same serial numbers surfaced prompting the GCA to call for an inquiry into the matter.
GCA Secretary Prasad Fatarpekar told PTI that they will be able to comment on the issue only after hearing from the printer, which was awarded contract of 25,000 tickets.
"It could be a printing error. This will be clarified only after inquiry," Fatarpekar said adding that they have sought an explanation from the printer.
Termed the ticket controversy as "disturbing", Fatarpekar said, "The printer is going to be penalised if he has made a mistake. We have not paid him fully yet."
India-Australia ODI on October 24 was called off due to wet outfield due to rains. PTI