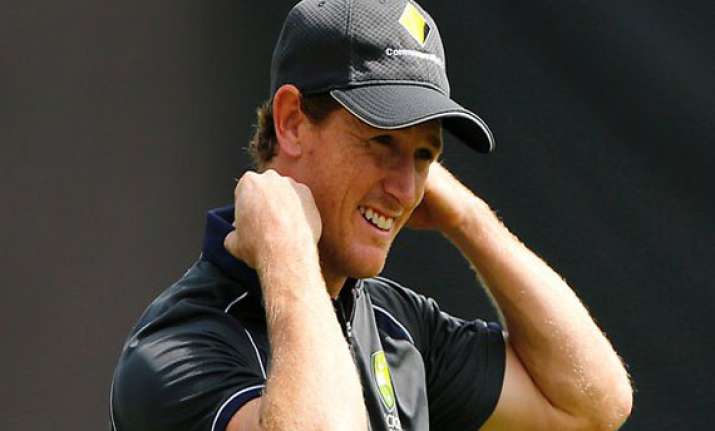 Mohali: Australia won the toss and decided to field first in the 3rd ODI of seven match series against India here Saturday. Both the teams are 1-1 so far.(LIVE SCORE)
Australian and India are playing the same eleven.  
After losing opener badly at Pune, India came back strongly and humiliated tourist by successfully chasing 359 at jaipur. This was highest second run chase in the history of ODI. 
Mohali wicket has bounce and swing and this could be the reason why Aussies skipper Bailey chose to bowl first.
Teams
India: RG Sharma, S Dhawan, SK Raina, V Kohli, Yuvraj Singh,
MS Dhoni
, RA Jadeja, R Ashwin, B Kumar, R Vinay Kumar, I Sharma 
Australia: AJ Finch, PJ Hughes, SR Watson, GJ Bailey*, AC Voges, GJ Maxwell, BJ Haddin, JP Faulkner, MG Johnson, CJ McKay, XJ Doherty