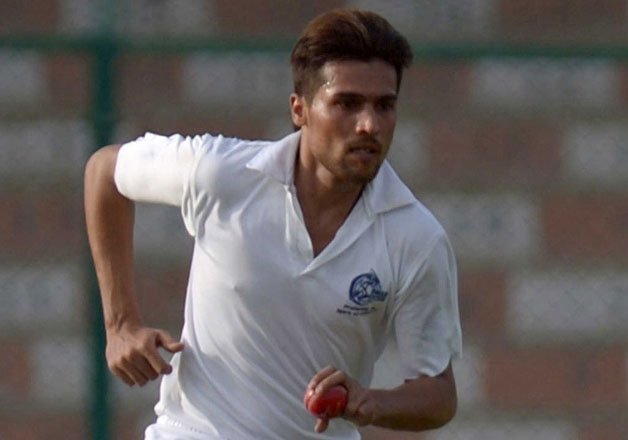 Karachi: PCB chairman Shaharyar Khan has issued a clear warning to disgraced Pakistan pacer Muhammad Aamir that anymore misbehavior or attitude problem would not be tolerated from the young cricketer.
Pakistan Cricket Board's match referee fined Aamir 150 percent of his match fees for violating the code of conduct during a Quad-e-Azam Trophy qualifying match between Sui Southern Gas and PIA in Faisalabad.
Aamir was docked for using abusive language and arguing with the PIA players including Test batsman Faisal Iqbal in the match that Sui Gas won.
The PCB chief was clearly upset with Aamir's behavior who is presently on a rehabiliation program designed by the board for him, Salman Butt and Muhammad Asif after they completed their five-year bans for spot fixing in September.
While Butt and Asif are yet to play any domestic cricket, Aamir is appearing for Sui Gas as the ICC had given him special relaxation before his ban ended under a new clause of the anti-corruption code.
The PCB chief has not been amused by Aamir's behaviour and made himself clear while talking to reporters in Lahore.
"Aamir has been fined because he used abusive language and misbehaved. Considering he has just come from completing a spot fixing ban if he doesn't behave or respect his fellow players I am afraid he has no place in the Pakistan team as long as i am there," Khan said.
Aamir has been in outstanding form for his domestic team capturing 33 wickets in four matches and also scoring valuable runs to guide them into the first class competition.
But there have also been whisperings of ball tampering from him by one of the team's which were beaten by Sui Gas and against whom the left-arm pacer took 10 wickets.
In an interesting development relating to Aamir, he has also been offered a direct contract to play for a franchise in the Bangladesh Premier League which is slated to run from November 25 to December 25.
The matter of whether Aamir will be allowed to play in the BPL presently rests with the PCB as does the cases of 52 other Pakistani players who have sent in their consent to play in the league.
The interesting part is that Aamir's team has qualified for the main round of the Quaid Trophy, but Pakistan's premier competition will clash with the dates of the BPL.