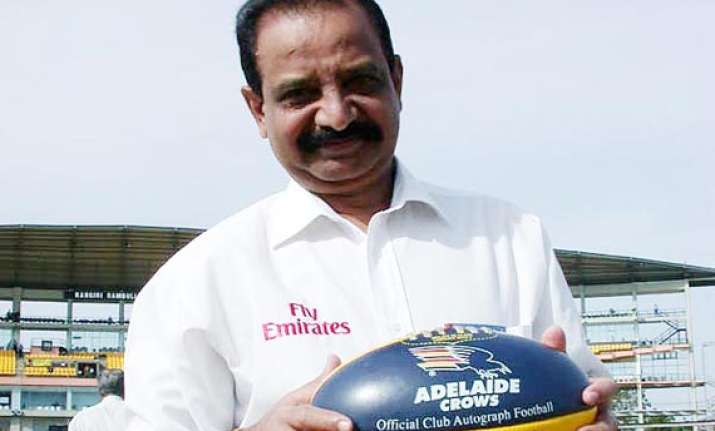 Kolkata: India should include a specialist spinner in the playing XI for the Southampton Test, beginning tomorrow, former Indian great Gundappa Viswanath said.
Without naming Ravichandran Ashwin, the former India captain felt there was a need to make it a two-spin attack along with Ravindra Jadeja.
"They should take a specialist spinner. But I cannot judge the conditions in Soutampton. Managment and captain are the best judge. I don't know what the management is thinking they know what's the condition there.
"Jadeja is still a part-time spinner but India have won, so it's good," the 65-year-old, who's here as the chief guest of the Cricket Association of Bengal's annual awards ceremony, told reporters.
The stylish right-hander also backed struggling Virat Kohli, saying it's a matter of time that the talented youngster would be back among runs.
"People and the media might say a lot of things but how can he change. Technique can't change. I think technically he is okay. He has had success with the same technique.
"Getting runs is getting back to form. If he gets a big score it's better for the Indian cricket. He is too good a player, he'll be back among runs," Viswanath said.
As a tip for any youngster, he said a batsman should visualise a match condition on the eve of a Test without thinking much of the pitch.
"Never think about pitch, otherwise you're losing 20 per cent of your batting. Visualise yourself before going to bed and don't complicate. Relax during the morning session as it will get your footwork going.
"Before a Test, I always visualised myself against opponent bowlers and how to play against them the previous night before I went to sleep."
Asked how to tackle a 'mystery spinner', he said, "You just need to pick up the length of ball. There's nothing called a mystery bowler or a mystery ball."
Terming the Ravindra Jadeja-James Anderson alleged spat unfortunate, Viswanath said, "Cricket is still a gentleman's game. That's how I played the game, I walked back it was on my mind. I am not saying batsman should walk but it shouldn't have happenned. I feel one should not make a scene even if you're given a wrong decision."