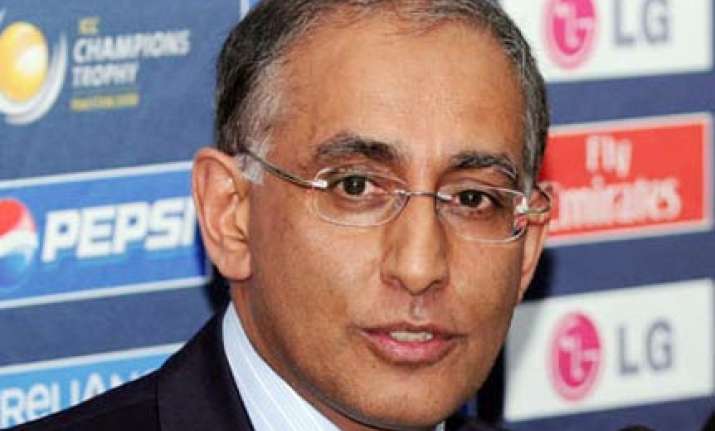 New Delhi: The ICC on Wednesday indicated that it will take action against guilty players under its Code of Conduct if it was established that Suraj Randiv deliberately bowled the no-ball to Virender Sehwag in Sri Lanka's tri-series match against India at Dambulla on Monday.
International Cricket Council Chief Executive Haroon Lorgat said the world body would first look at the findings of the "investigation" by the Sri Lanka Cricket Board before stepping itself into the incident which had threatened to snowball into a major controversy.
"SLC has now taken up the matter and we are happy about that. We are closely looking into the matter, what SLC's findings are after their investigation," Lorgat said.
"We are trying to establish whether it (no-ball by Suraj Randiv) was a deliberate act or not. Then we will go ahead according to the ICC Code of Conduct. We are waiting for the SLC finding, before that I don't want to speculate," he said.
 A six-member committee of Sri Lanka Cricket will meet this afternoon to take action on the recommendations of team manager who probed the 'no-ball' incident.
Sri Lanka Cricket interim chairman DS de Silva will head the committee while his secretary Nishantha Ranatunga and treasurer Sujeewa Rajapakse and three other SLC officials are the other members.
Indian opener Sehwag was just one short of his 13th ODI hundred yesterday when off-spinner Suraj Randiv, who had not bowled a no ball in the Test or ODI series this season, bowled one which was hit by the opener for a six.
However, it did not count because the no ball amounted to India's winning run leaving Sehwag stranded on an unbeaten 99.
Embarrassed by the 'no-ball' controversy, Sri Lanka Cricket yesterday initiated an inquiry into the incident by team manager Anura Tennekoon even as the bowler and top SLC officials offered apologies to calm the furore.
The apologies prompted the Indian team management to declare the episode a "closed chapter" while the BCCI also made it clear that it would not pursue the case any further.
Sri Lankan media reports today said it was Tillakaratne Dilshan who suggested Randiv to bowl a no ball to deny Sehwag his century. PTI