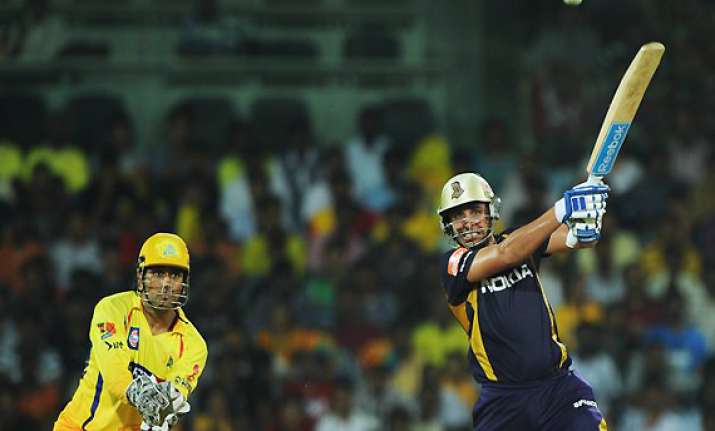 New Delhi, Jun 12: A fortnight back, Manvinder Bisla became a household name after his match-winning knock for Kolkata Knight Riders in the IPL final but the 27-year-old is now facing a new problem - trying to get into a first-class team for the next season.
"Yes, I still don't have a first-class team whom I will be representing in the next domestic season," a candid Bisla said on the sidelines of the Lala Raghubir Hot Weather tournament where he was playing for his employers Air India.
"I have had talks with officials of some of the state associations but nothing great has emerged from those discussions," the wicketkeeper-batsman, who came into the limelight after his 48 ball 89 against CSK, said.
Isn't it surprising that someone who is now household name is not flooded with offers, Bisla replied with a smile,"What can you do if the situation is such."
Bisla has been around for 10 years now having played for Haryana and Himachal Pradesh in 41 first-class matches but his moment of reckoning came during IPL final.
Ask him about his poor average of 29 in the first-class cricket and a chance to become another Manpreet Gony or Paul Valthaty, Bisla sidestepped the issue, "Well, each and every cricketer have their ups and downs. It's unfair to say that Valthaty or Gony are one-season wonders. A player will have his share of difficult times but one needs to forget that and move on. The moment Ranji Trophy season starts, the focus will be different from T20," he concluded.