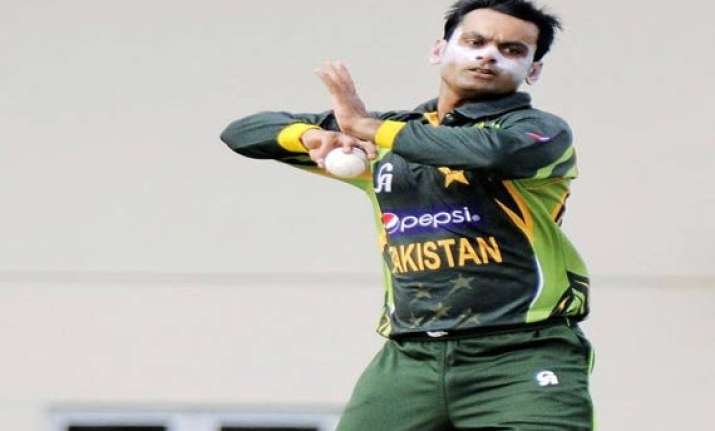 Lahore: Banned from bowling, off-spinner Mohammad Hafeez will go to India for informal biomechanics test, said Pakistan Cricket Board chairman Shaharyar M. Khan while talking to the media after meeting the Kenya cricket team at the Gaddafi Stadium here on Wednesday.
"The PCB is waiting for Hafeez's visa and soon after getting it, he will go to India for informal biomechanics test of his bowling action.
"Then Hafeez will start rehab programme along with another banned off-spinner Saeed Ajmal, and in the final phase, both Hafeez and Saeed will again appear in a formal biomechanics test before Jan 7, 2015, so that they could be cleared before getting a place in the final 15-member playing squad for the World Cup," Shaharyar said.
Hafeez is likely to return to Pakistan after the second One-day International against New Zealand, to be played in Sharjah on Friday.
The PCB should have sheltered both Ajmal and Hafeez before the World Cup by giving them fewer chances just like the West Indies which had decided to rehabilitate its spinner Sunil Narine, facing the same problem, before the mega event.
Narine was pulled out of his team at the last Champions League and most probably he will be part of the West Indies team at the World Cup.