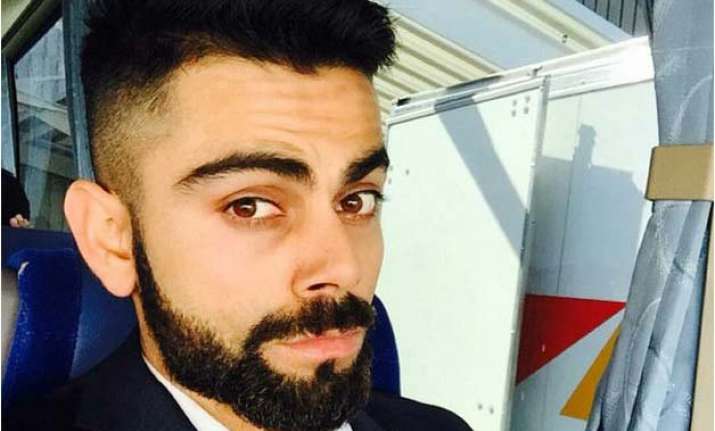 New Delhi: India Test skipper Virat Kohli tweets that he 'absolutely loves the vibe' as Team India reaches Australia. India is scheduled to play One-Day Internationals (ODIs) and 3 Twenty20 Internationals .
This tour is  seen as a preparation for Team India as the T20 World Cup is schduled to be held later this year in India. Virat Kohli added a picture of himself inside the team bus.
Kohli on Wednesday tweeted that the series would be a great start to the year 2016. The cricketer wrote, "Touch Down Australia. Great place to start 2016. Absolutely love the vibe here. #PositiveVibes".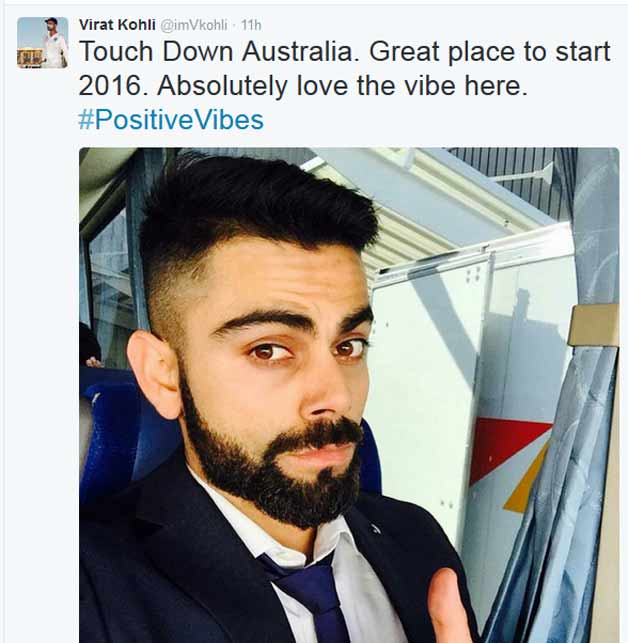 Kohli said that the greatest moment of his career so far is the Test series in Australia, which India lost 0-2, but not before giving a tough fight to the hosts.
"It is important to start the year well and we were able to do so in Australia. I compliment the entire team. It was the greatest moment of my career so far and would probably remain so," he said.