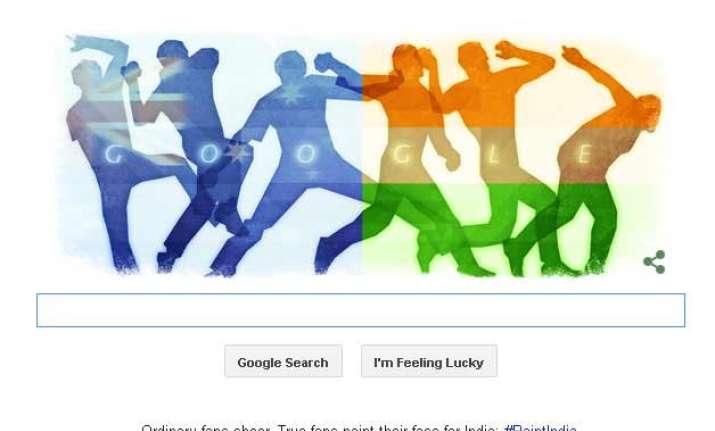 Sydney: Internet giant Google has once again cashed in on the World Cup fever with a new colourful doodle on its home page that screams of the semi-final encounter between India and Australia on Thursday at the Sydney Cricket Ground.
Google's doodles are intended to celebrate holidays, events, achievements and people. The current doodle was unveiled ahead of the clash on Wednesday.
The Google logo starts from the left with a bowler in his stride and ends with the delivery follow through, with the colours of both countries wrapping the figure.
However, Google has only changed its home pages in India and Australia. The rest of the world will see the normal Google logo.
Google previously did it for quarter-finals and the first semi-final.
Earlier, it was done for the India-Pakistan clash and the opener where Australia and England battled it out at the historic Melbourne Cricket Ground.