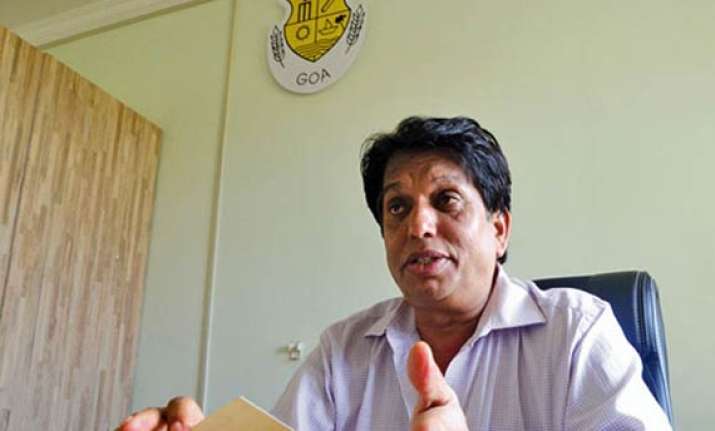 Panaji: Hours after the Supreme Court observation that BCCI chief N Srinivasan should step down to ensure a fair probe into IPL spot-fixing scandal, a Goa Cricket Association (GCA) official said here today that GCA president Vinod Fadke must also resign.
 "GCA president Vinod Fadke who has been indicted by the Justice Pendse Commission should also step down," GCA Senior Vice President Shekhar Salkar told PTI today.
Fadke, who was a GCA office bearer during the 2001 India-Australia match was indicted by the Justice Pendse Commission in the bogus ticket scam along with then GCA president Dayanand Narvekar.
In the absence of strong judicial action, various office bearers of sports associations across India who are indicted by inquiry committees continue to be in their chairs, Salkar said.
"They continue with their corrupt practices," he said, adding that Srinivasan should not only resign as BCCI chief, but also as International Cricket Council (ICCI) president.
"All office bearers of all sports associations indicted by inquiry commissions headed by a retired High Court judge have to resign, since the Supreme Court verdict will be considered as law of the land," he said.  When contacted by PTI, Fadke said he did not know about the Supreme Court observation.  "I have not heard about the order, since I was busy," Fadke said.
When asked about Salkar's statement that he must resign, Fadke replied, "I don't know what Salkar said. I don't want to say anything.