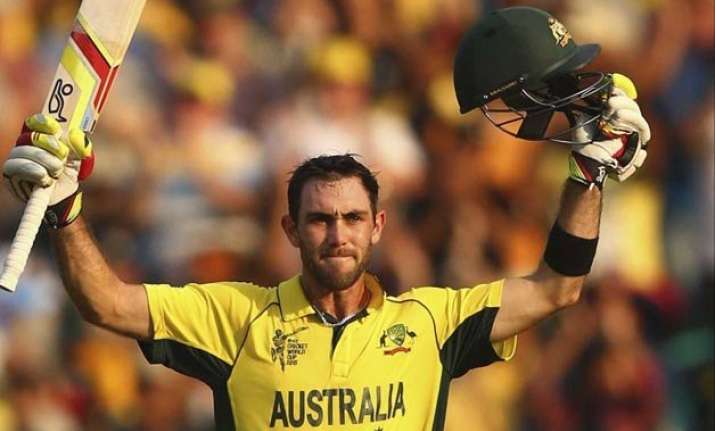 Sydney: Having turned out in only one Test last year, Australia's swash buckling batsman Glenn Maxwell feels a successful World Cup campaign would help him get back his lost spot in the five-day format.
The right hander's only Test match outing in 2014 was against Pakistan in the United Arab Emirates (UAE). But he is now confident of a recall in the upcoming tours to the West Indies and England on the strength of his rollicking World Cup form.
"The way I thought I was going to get back into the Test team was by playing really well during this World Cup and I am happy that I am going the right way," Maxwell was quoted as saying by news.com.au on Wednesday.
Maxwell feels quite a bit of work is left to be done before he regains his place in the Test side. But Athe Victoria-born is quite sure that his current form will take him closer to his dream.
"I still think I've got a fair bit of work to do to prove I'm ready to have another crack at Test cricket again. But when you're not playing a lot of Shield cricket you've just got to play as well as you can whenever you get the opportunity to play for Australia," Maxwell said.
Maxwell, however, said he has nothing to prove to the Australian public.
"I have nothing to prove to my countrymen. The trust I have from my teammates is what I'm looking to gain, and I'm hopefully making big strides towards getting that."
The 26-year-old has been the standout batsman for so far this World Cup. His spectacular 51-ball century against Sri Lanka last week was the second fastest ton in the mega event.