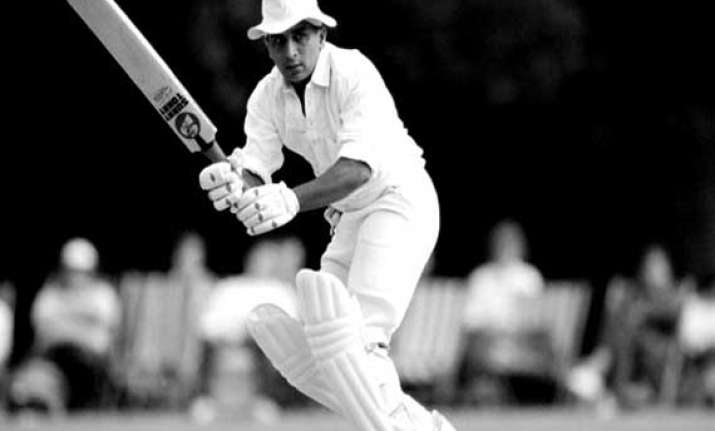 Mumbai: The modern generation of cricket followers might feel Sachin Tendulkar is the last word in batting, but for people of the previous generation or even older, Sunil Gavaskar was as good a batsman, according to former Test all-rounder Bapu Nadkarni.
"While it is Tendulkar now, then it was Gavaskar. In the class of cricket (batting) Gavaskar was as good as Tendulkar as a stroke maker, or even the Don (Bradman)," said the octogenarian in his keynote address at the Legends Club here last evening at the function to celebrate Gavaskar's 65th birthday.
Nadkarni, who is 81, recalled how the "Little Master" had batted without the helmet during his entire cricket career.
"He refused to wear a helmet while batting though helmet was available to be used," said Nadkarni who played 41 Tests between 1955 and 1968 in which he scored 1,414 runs with 122 not out as his highest score and also grabbed 88 wickets with his inch-perfect left arm spin bowling.
Nadkarni also praised Gavaskar as the first person to scale what was the Himalayan peak of 10,000 Test runs that he accomplished in Ahmedabad.
"It's a great feat as the intensity of cricket matches was not as much as it's now. There were fewer Test matches to be played, at least two years for a series to happen. In our time we had to wait even for four years (for India to play a Test series)," remembered Nadkarni.
"He went to the top step by step, from schools cricket to collegiate and then inter-university cricket to first class cricket. His dedication to the game and powers of concentration never flagged till the end of his career," he said.
"For us it was Gavaskar in cricket, (Nandu) Natekar in badminton and (Ramanathan) Krishnan in tennis. They all made the game look easy," Nadkarni said and also recalled the former India captain's dedication to the only club he played for in local league cricket, Dadar Union.
"When he was in Mumbai he saw to it that he played for Dadar Union," said Nadkarni.