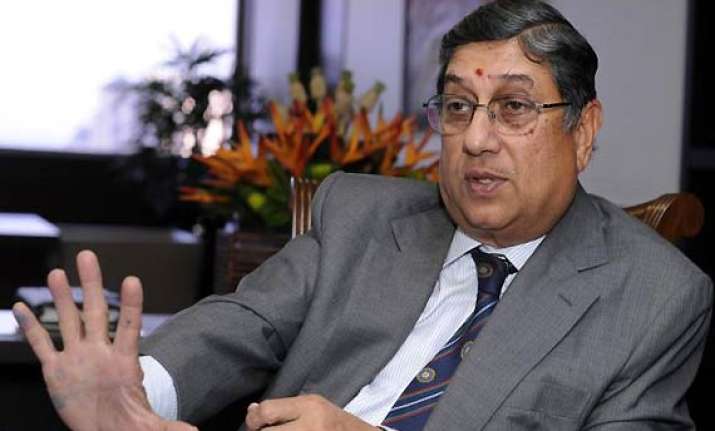 New Delhi, May 26: The Indian cricket board on Thursday said ODI captain Gautam Gambhir will be dropped from the tour to the West Indies if he is found unfit.

"We are looking into his medical report and he will be dropped from the squad if he is found unfit," board secretary N Srinivasan said.

Gambhir was appointed captain for the Twenty20 and ODI fixtures for the West Indies tour in absence of Mahendra Singh Dhoni, who has been rested.

Gambhir, presently captain of Kolkata Knight Riders in IPL-4, has been advised rest for six weeks to nurse his "sore shoulder" which he was carrying right through the IPL tournament.

He had injured the shoulder during the final of the World Cup against Sri Lanka in April and if he is rested Suresh Raina will be leading the team in the ODI series starting June 4.

Knight Riders' team physio Andrew Leipus,  in a letter to the  BCCI  said that Gambhir needs at least four-six weeks of rest. He also asked the board's medical committee to look into the player's injury management.

"The clinical findings supported the mechanism of the onset of the acute injury. However, he did report having corticosteroid injections on two occasions over the previous few years. In the last match, where KKR played MI, Gautam again felt an aggravation of the shoulder pain on one particular throw," Leipus said in his letter.

"On arrival in Mumbai, we thought it was prudent to get both an MRI and a consultation with a leading shoulder orthopaedic surgeon. Both the doctor and myself believe that he should follow an intensive, supervised and conservative rehabilitation pathway. But for the best outcome, he will need to avoid both throwing and batting for a period of 4-6 weeks," the letter said.

"In this regard, I would expect that the BCCI medical committee would need to consider the ongoing management of Gautam's shoulder injury beyond the IPL and the possibility of his missing any immediate future tours until the shoulder is fully rehabilitated," the letter added.

Meanwhile, the BCCI  met today to decide on Gautam Gambhir but put off any decision regarding his inclusion in the squad for the West Indies tour.

India will be without their three best specialist openers, with Virender Sehwag recovering from a shoulder injury, Gambhir nursing an injury and Sachin Tendulkar rested.

The Indian Premier League and its timing and long schedule is under tremendous criticism with players picking up injuries while playing IPL and also for choosing the lucre of the IPL over international assignments.

If Gambhir does sit out the tour, Suresh Raina, now the vice-captain, will lead the side in all likelihood.