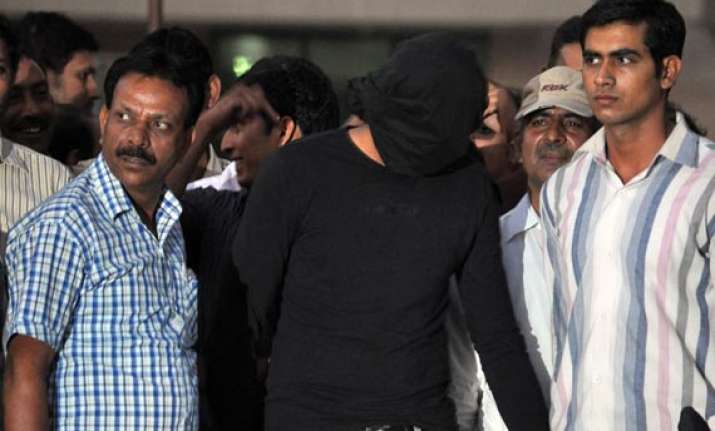 New Delhi, May 19:  Delhi Police Special Cell inspector Badrish Dutt had filed an FIR on IPL spotfixing on May 9 itself, days before he died of bullet injury in a Gurgaon apartment alongwith his live-in partner.  
The contents of the FIR are as follows;
"Secret Information was received in the third week of April 2013 that certain members of the  underworld are involved in some sort of fixing of ongoing cricket matches of Indian Premium League with active participation of some unidentified conduits based in Delhi.
"It was also revealed that these conducts are contacting the cricket players who have been recently engaged by IPL sponsors at very high prices for the respective teams with a view to stage manage some matches for making windfall gains through several bookies, who facilitate illegal gambling in the sport.
"It had also been informed that players who will be 'fixed' will be paid huge amount to underperform during pre decided bowling over's/spells. For these over(s) / spells huge amounts of money will be put on stake by bookies.
"Such acts will amount in cheating innocent and sports loving people of their hard earned money used in purchasing tickets.
"Large number of people watches the matches; not only in stadiums, purchasing costly tickets, but also across the globe through televisions and internet expecting it to be a fair play. The telecast of matches involve large sum of money through advertisements. As a result of such malpractices.
" The innocent and sports loving people end up getting robbed of their precious time and money.
"In order to at upon this information technical and manual surveillance was deployed and so far.
" It has come to my notice that suspects (match fixers and bookies) from Delhi, Maharashtra, Gujarat, Punjab etc. and some players participating in this Indian Premier League tournament have joined together to indulge in spot and match fixing.
"The above said group decides before a math as to which portion of the match will be 'fixed'. Pre-decided signals will be given by the players to the bookies that will clearly visible in the stadium or on the television for initiating heavy betting.
"In this process, the 'fixed' player would get a huge amount as illegal gratification over and above his contractual valuealready committed to him by his franchisee.
These kinds of malpractice by the group cheat innocent cricket fans of their hard earned money.
"Under these circumstances a case under section 120B/420 IPC is made out. Kindly register a case and hand over the investigation to the undersigned. Date and time of occurrence: Since April 2013, place of Occurrence: Delhi and other parts of India. Date and time of handing Rukka: 09.05.2013 at 12.05 PM Sd/- English (Inspector Badrish Dutt) D-1/1067-PIS No. 16910014, NDR/Spl. Cell, Lodhi Colony. Sd/- English Insp. Pawan Kumar, Special Cell/NDR. On receipt of the complaint the FIR has been registered and the copy of the same will be sent to I.O. and senior officer for necessary action by dak. By / DO."