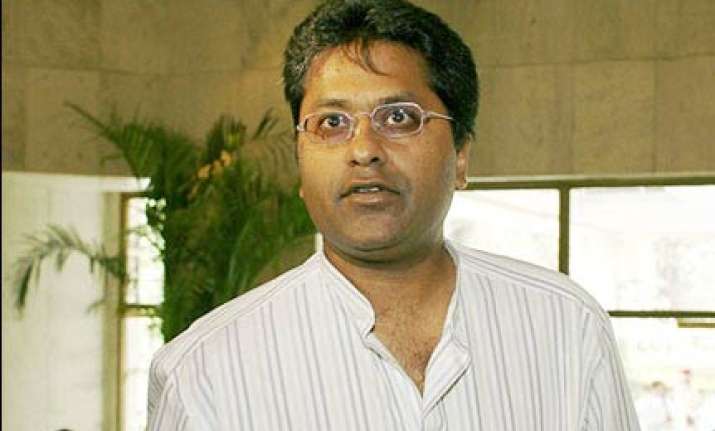 New Delhi, Oct 17: Enforcement Directorate is likely to book former IPL chairman Lalit Modi under the stringent Prevention of Money Laundering Act, which gives the Directorate the power to arrest and attach properties.
Official sources said the game changer for ED, which is probing Modi under the Foreign Exchange Management Act (FEMA), was the FIR filed by BCCI secretary N Srinivasan.
The ED is studying the FIR, filed for alleged misappropriation of funds to the tune of Rs 470 crore, to find out whether the provisions can be used for booking Modi under the PMLA, they said.
Modi has been facing heat from the ED in the recent past. The Directorate had first issued a Blue Notice through the Interpol against Modi for alleged "serious contraventions" of the foreign exchange law in connection with the IPL.
It later wrote to the Mumbai Passport Office asking the officials to revoke his passport.
To top it all, the ED has also issued a Look Out Notice against Modi. The circular empowers police and other enforcement agencies at immigration check points to detain the individual who has been flagged, and immediately inform the issuing agency -- ED in this case -- about the detention.
Modi, however, has said that he always cooperated with the Enforcement Directorate and that he is ready to appear before it personally in London or through video-conferencing, something that ED is not inclined to do.
"We reiterate that we have complete faith in the process of law and we are ready and willing to render all co-operation to any investigating agency whatsoever," Mehmood Abdi, General Counsel for Modi had said. PTI