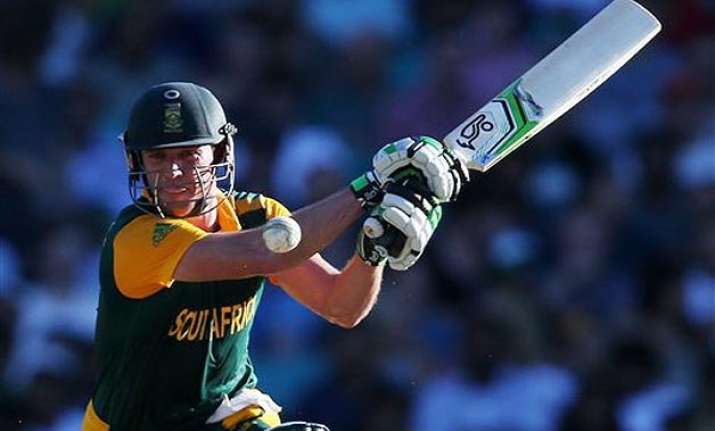 Sydney: Ahead of their World Cup quarter-final against South Africa on Wednesday, legendary Sri Lanka spinner Muttiah Muralidaran on Tuesday said the islanders should not get too hung up thinking about Proteas captain AB de Villiers.
Muralidaran added the toss would play a crucial role in deciding the course of the game to be played at the Sydney Cricket Ground (SCG) here.
"The toss will play a vital part in the outcome of the match. The side batting first in One-Day Internationals (ODI) at SCG wins 58 percent of the time, according to statistics," Muralidaran wrote in a column for the International Cricket Council (ICC) website.
"But in the pressure of a knockout match as this one, I reckon the advantage of runs on the board counts for even more than that figure suggests. As for de Villiers, I just hope Sri Lanka does not put itself under undue pressure by focusing too much on the importance of his wicket."
The 42-year-old expects Lankan bowlers to do some homework ahead of the clash on how to keep a check on de Villiers' scoring.
"I know first-hand how tough he is to bowl at and in recent years, when we were together in the Indian Premier League (IPL), I marvelled at the range of shots he possessed. He is quick on his feet, inventive and his no-fear approach puts bowlers under pressure from the word go," Muralidaran said.
"Of course, you would expect Sri Lanka's bowlers to have studied videos of his recent batting and have plans of how to contain him and to dismiss him. But putting him on a pedestal beyond that level of basic planning would do them no good at all."
The right-arm spinner, who has a whopping 1,334 wickets (800 in Tests and 534 in ODIs) in international cricket, said he knows how the SCG wicket behaves and a 300-plus score is a good one unless one bowls badly.
"It is a ground I know very well. I played eight ODIs there and if you can get past 300, especially in a one-off clash with so much at stake, then, unless you bowl very badly, you are very much in the driving seat," the legend said.