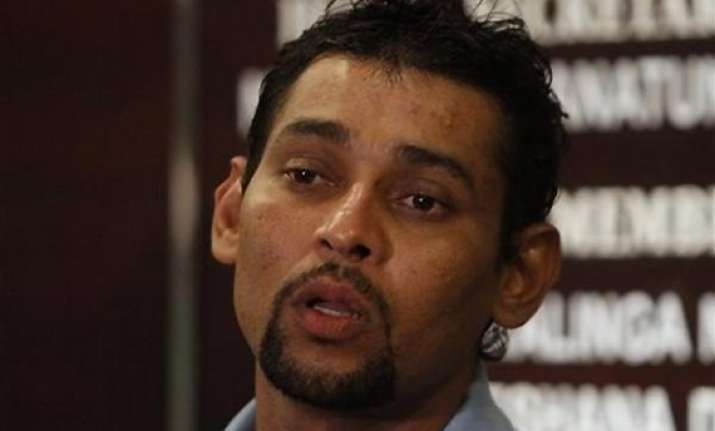 South Africa, Dec 7: Sri Lanka's players have received promises they'll be paid before next week's first test against South Africa after going nine months without salaries as their national board ran up debts of $69 million.

Captain Tillakaratne Dilshan said on Wednesday that Sri Lanka Cricket told him the problems would be resolved ahead of the series opener starting next Thursday at Centurion.

Sri Lanka has not been paid since March because of the national body's financial difficulties, providing a constant distraction to their on-field performances.

The team has lost three straight test series since the issue of unpaid salaries surfaced -- to England, Australia and Pakistan -- and will play a three-match series in South Africa, where it hasn't won a test before.

"We have had discussions, myself and the cricket association, the last few weeks and they promised they will sort it out next week," Dilshan said in Benoni, where Sri Lanka plays an invitation team in a warmup match this weekend.

"They are definitely going to sort it out before the first test. That's what I heard from the cricket board."

Sri Lankan cricket's problems stem from its co-hosting of the World Cup this year, when the board had to pay for new stadiums and upgrade existing facilities.

Sri Lanka Cricket, once the richest sports body in the country, went into debt of around $69 million because of that outlay and is relying on money owed to it by the International Cricket Council for hosting the World Cup so it can pay its players.

The Federation of International Cricketers' Association said last month that Sri Lanka owes its cricketers $6 million in contract payments and match fees since the World Cup ended.

But despite going nearly a year without their salaries, members of the Sri Lanka team -- which reached the World Cup final -- have shown remarkable patience with their national board.

"We are professional cricketers. We try to play good cricket. Everyone wants to play cricket," Dilshan said. "We are not worried about the payments. Yes, we know payment is important but we have come here to play cricket. That's the main target for the team."

Sri Lanka's sports minister said on Tuesday that 65 percent of the contract payments owed to the players will be made next week when Sri Lanka Cricket receives $1.8 million from the ICC.

Meanwhile, No. 5-ranked Sri Lanka plays matches in Centurion, Durban and Cape Town on a rare test visit to No. 3-ranked South Africa for its first long-format series here since 2002.

The Sri Lankans have lost all three previous test series they've played in South Africa.

"We have to play good cricket. We can't do any mistakes here," Dilshan said of his team's chances of making history with a first away win over the Proteas. "We came here to play our brand of cricket. If we can play good cricket, yes we can beat South Africa.

"We will just try to start well here. That's the main focus for the team."