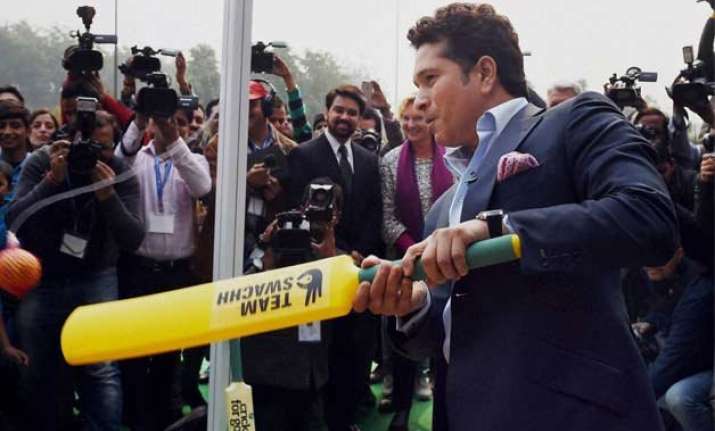 New Delhi: Iconic cricket Sachin Tendulkar, who is also a Goodwill Ambassador of UNICEF today expressed his sadness at the number of children, who die everyday due to diarrhoea.
"Around 1600 children die everyday due to diarrhoea. This is due to lack of knowledge on sanitation. I believe that a mother in the family plays an important role. She is the one who would inculcate good sanitation habit in her children," Tendulkar spoke at a promotional event which is a part of a tie-up between the ICC and the UNICEF for the upcoming ICC World T20.
"Ending open defecation, achieving sanitation for all in India, takes a genuine team effort in which all relevant actors - from the Government of India to people practicing open defecation, from role models to international development partners - play together as one team," Tendulkar further said.