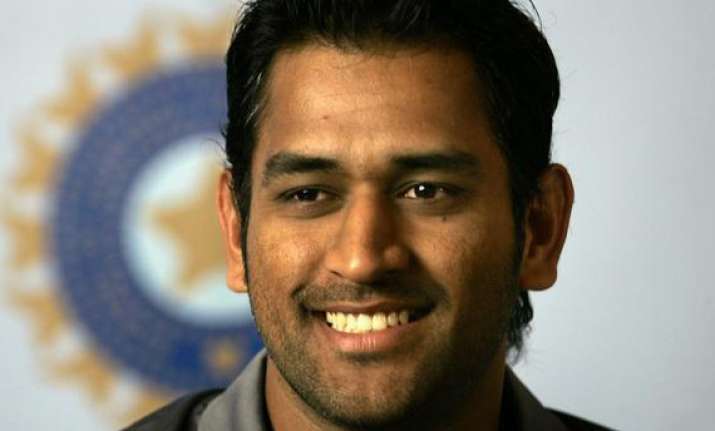 Kolkata, Dec 9: Despite two successive humiliating defeats on home soil, underfire Indian skipper Mahendra Singh Dhoni today refused to step down from captaincy, saying it was not the right time to run away but take responsibility and turn the team's fortunes.
"The easiest thing for me to say right now is to say, 'I quit captaincy' and be a part of the side. But that's like running away from the responsibility," he said after India were handed a seven-wicket defeat by England at the Eden Gardens today to trail the four-match series 1-2. 
"Of course there are others who will decide. There is BCCI and the administrative people who also want to look into that", Dhoni said at the post-match press conference. Dhoni, whose Test form has also come under the scanner, said it was his responsibility to get the team together and prepare for the next match. 
"For me, my responsibility is to get the team together and be prepared for the next Test match. This is where experience will count. You have got the right mix of experienced and fresh guys", he pointed out.  
"As a leader, this is a challenge that has been thrown up to me or towards me. It's always good to lead a side when everybody is doing well. That's a time when you don't need a leader. Leading a side is when the team is not doing well. 
"You would try to gel the team well and back the senior guys and try to move in the right direction." 
Asked whether he's still the best person to lead the Test side, he said "the selectors are there to decide."