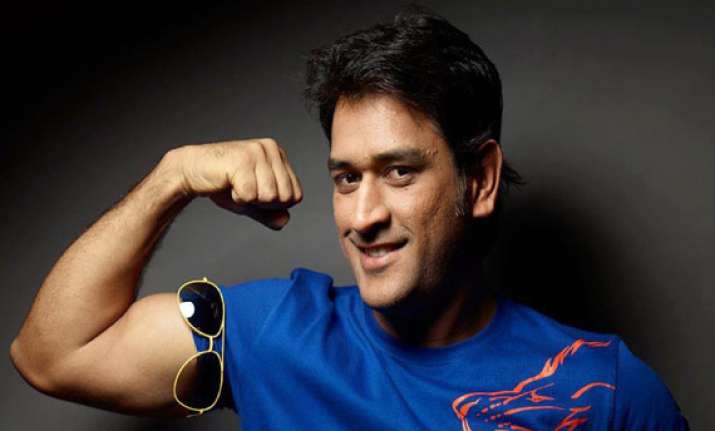 New Delhi: If you think its Lionel Messi, the golden ball winner in FIFA 2014 or Cristiano Ronaldo – FIFA player of the year or World's fastest man Usain Bolt who is the most valuable athlete on the planet you are wrong…..its Indian skipper Mahendra Singh Dhoni, after ending his three year losing streak in overseas tests on Monday, who has been rated by Forbes magazine as 5th most valuable athlete on the planet.
Tennis ace Roger Federer and Maria Sharapova, Golfers Tigerwoods and Phil Mickelson and Basketball player LeBron James succeed Dhoni valued at whopping $21 million with his name in 2013.
Roger Federer and Tiger Woods top the list with $46 million each followed by LeBron James ($27 million) at second, Phil Mickelson ($25 million) and Maria Sharapova ($23 million) at third and fourth respectively.
ESB - Europaische Sponsoring Borse, a sponsoring company told Credit Suisse that consistency of Federer for many years helped him to earn a great brand value. Credit Suisse Group is a Switzerland-based leading multinational financial services holding company headquartered in Zürich.
A brand's value generally comes from its recognition and the ability to generate sales and earnings based on this recognition. That's why Google and Apple are among the most valuable brands ever.
Here's the list of top 10 valuable athletes issued by Forbes:
1. Roger Federer (Tennis) and Tiger Woods (Golf): 46 million dollars each
2. LeBron James (Basketball): 27 million dollars
3. Phil Mickelson (Golf): 25 million dollars
4. Maria Sharapova (Tennis): 23 million dollars
5. Mahendra Singh Dhoni (Cricket): 21 million dollars
6. Usain Bolt (Track and Field): 20 million dollars
7. Kobe Bryant (Basketball): 19 million dollars
8. Li Na (Tennis): 15 million dollars
9. Cristiano Ronaldo (Football): 13 million dollars
10. Lionel Messi (Football): 13 million dollars