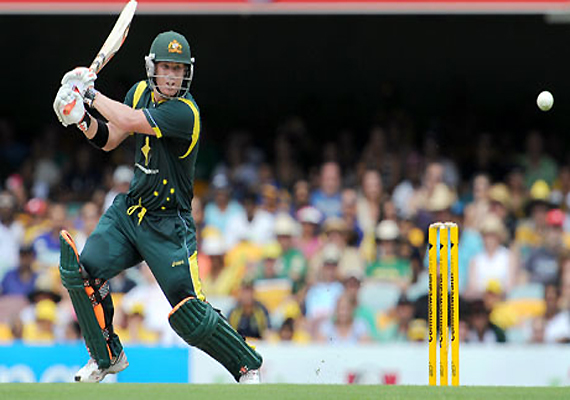 Sydney, Mar 30: Australian opener David Warner has said his team should expect a backlash from the West Indies team in the second T20 match between the two sides to be played in Barbados.
Australia took a 1-0 lead in the two-game T20 series, thanks to all-round display by Shane Watson. Australia secured an eight-wicket win over the Windies at the Beausejour Stadium in St Lucia.
The final T20 will be played at the Kensington Oval in Bridgetown on Friday.
Warner believes conditions in St Lucia complimented Australia's style of play.
The Sydney Morning Herald quoted Warner, as saying: "The conditions really suited our game. We really hit the ground running with the ball, our fast bowlers in Brett Lee and James Pattinson up front really set the tone."
"We''ll get to Barbados, different wicket, different conditions and that might really bring the West Indies back into play," he added.