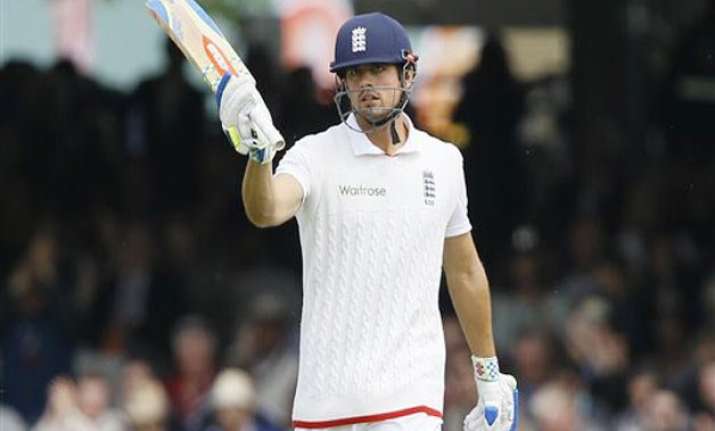 London (AP):   England was back in the lead against New Zealand with Alastair Cook and Joe Root threatening the big partnership their team needed on the fourth morning of the first test at Lord's on Sunday.
Starting the day 60 runs behind, England was 41 in front at lunch with 175-3 in its second innings.
Cook, from 32 overnight, was 69 not out and Root was at 58, in a partnership worth 101 and growing more solid.
New Zealand's pacemen found plenty of movement off the seam, often beating the bat, but could claim only Ian Bell off the third ball of the day. He was caught behind for 29 without adding to his overnight score.
Tim Southee took the wicket, but he, Trent Boult, and Matt Henry produced plenty of swing without any more luck.
Cook was tested but untroubled, solid defensively, and so concentrated that he appeared as if it would take an extremely good ball to get him out.
He reached his 50 off 103 balls, and his consecutive boundaries off spinner Mark Craig about 90 minutes in put England in front of New Zealand, which made 523 in reply to England's first innings of 389.
Root, who scored 98 in the first innings, was tied down by the Kiwis initially and came through a couple of close chances while he was still in single figures. His first 12 runs came off 45 balls, and his next 46 off 46 balls.
He was dominating the partnership with Cook, with eight boundaries, but also giving New Zealand more chances.
He survived a video appeal by New Zealand in the last over before lunch, when a not-out call was held up.