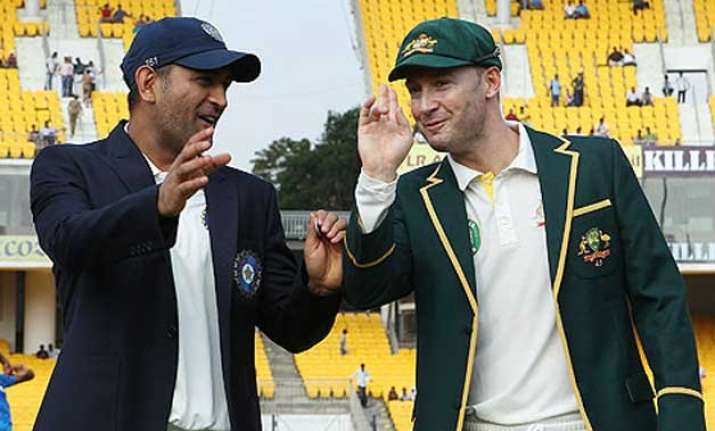 New Delhi: Motorsport enthusiast Mahendra Singh Dhoni is known to hit the road with one of his many bikes whether home or away. His love for biking is celebrated as much as his powerful batting.   
Dhoni, who is a bike passionate and his love for fancy and sturdy bikes are well known even Australia's Michael Clarke is a big time fan of him.
Writing a column for a renowned sports magazine Michael Clarke praised Mahendra Singh Dhoni and wrote about the "bike connection" between them.
Clarke wrote," I've had quite a few chats with MS over the years, and nearly all of them have been about motorbikes. I love them, but not quite with the same devotion he does. I'm catching up with him at a Spartan BBQ on Sunday and I'll be riding my Harley there so he can take it for a spin."
Clarke also wrote, "I can't imagine there would be many jobs in international sport tougher than being the captain of India's cricket team."
"How Dhoni has managed to hold down the captaincy while playing all three forms of the game and wicket keeping is beyond me. He's done a wonderful job and I think the hole he has left in the Test team will be hard to fill," he added.
Michael added, "It will be hard to replace someone like MD Dhoni."