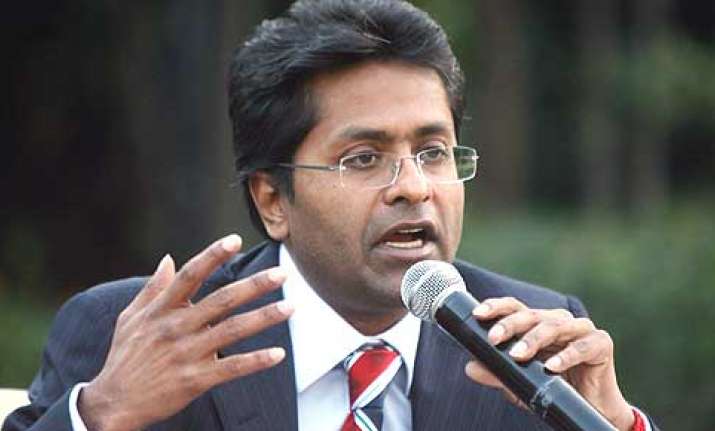 Suspended IPL commissioner Lalit Modi said the series of allegations levelled on him by England and Wales Cricket Board chairman Giles Clarke was "motivated" and stemmed from the "past history of disagreement and discord" between them.
It was on the basis of Clarke's e-mail that BCCI slapped a second show-cause notice on Modi and the suspended IPL boss, in his reply, said the ECB chief's allegations were motivated.
"Before I respond to the allegations in the show-cause notice, I may advert to facts which manifest the malice, ill will and animus that Mr. Clarke harbours against me and which prompted him to make allegations that I regard as completely lacking in reason," Modi said.
Among others, Clarke had accused Modi of hatching plans to "destroy world cricket's structure", create a rebel league in England and Wales and clip ECB's powers.
Modi said he was "pained" as BCCI, instead of defending him, chose to serve a show-cause notice on him based on the allegations of someone who was a known enemy of his.
"I am pained that instead of standing up for me and advising Clarke to desist from making patently irresponsible, unfounded and motivated allegations against me, you have chosen to issue a show-cause notice to me," Modi said.
"Honorary president and secretary of BCCI are well aware that Clarke and I have had a past history of disagreement and discord. We have, in the past, have had several 'run ins'...That Clarke had an animus against me, was therefore no secret, particularly to them," he said.
Claiming that his animosity with Clarke is "well known in informed cricketing circles", Modi said it all started in 2008 when the ECB chief's effort to replicate IPL in England fell flat on its face and he was criticised for it.
"This did not endear me to him," Modi said. According to him, ECB's failure to get a seat on the Champions League Governing Council created bad blood between him and Clarke and what further compounded the relation was hosting IPL 2 in South Africa.
"Mr. Clarke has also held me responsible for the decision to prefer South Africa over England as the destination for IPL 2," Modi said.
"Inability of Clarke to sort out logistical issues and give a timely response was one of the reasons for so deciding. Clarke, once again ended up facing criticism. I was chairman of IPL and Clarke held me responsible for this," Modi claimed.
According to Modi, the relationship soured further with Clarke allowing rebel Indian Cricket League recruits to play county cricket.
"The above makes it absolutely clear that the allegations of Mr Clarke are clearly a deliberate over-reaction, motivated by his personal animus against me," Modi added. PTI