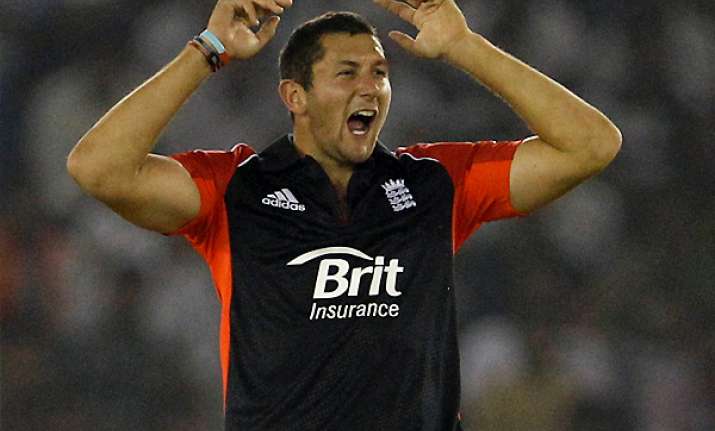 New Delhi, Oct 21: England pace bowler Tim Bresnan has been fined for breaching the International Cricket Council's code of conduct during a one-day international against India at Mohali on Thursday.

Bresnan has been fined 7.5 percent of his match fee after being charged with "showing dissent at an umpire's decision" for snatching his cap from umpire Sudhir Asnani after completing his fifth over.

Bresnan conceded 14 runs in that over, which included a short-pitched delivery that was declared a wide.

The bowler pleaded not guilty but was fined following a hearing attended by match officials as well as England coach Andy Flower and manager Phil Neale.

India won by five wickets to take a winning 3-0 lead in the five-game series.