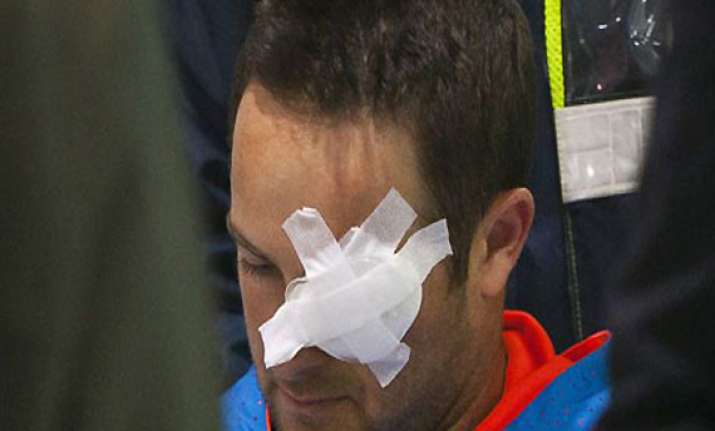 Johannesburg, Jul 26: Cricket South Africa says Mark Boucher's doctor is "cautiously optimistic" that the former Proteas wicketkeeper will have a "reasonable recovery" of the vision in his eye following the accident that ended his international career.
Boucher ruptured his left eyeball after being struck by a dislodged bail in South Africa's tour match on July 9 against Somerset ahead of the test series against England.
He has since retired from international cricket because of the seriousness of the injury.
Dr. Peter Sandell says in the CSA statement released Thursday that Boucher "is currently in the recuperation stage after recent surgery" and that "over the next 3 to 6 months Mark will undergo further surgery procedures in an attempt to improve his vision."
Boucher has already undergone two operations on his eye.