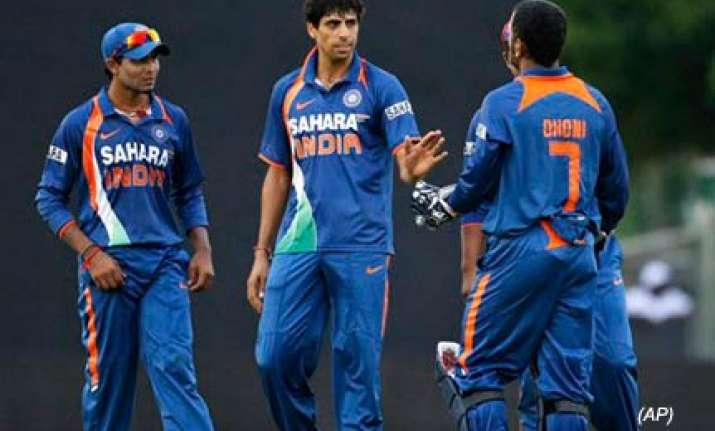 Mumbai: The humiliating 200-run defeat against New Zealand in the tri-series opener at Dambulla two days ago seems to have cost the Indian team in more ways than one.  
The team was to return home for a short three-day break with their next match scheduled only on August 16 but was ordered to stay back in Sri Lanka after the heavy defeat on August 10, cricketnext.com website reported.  
"An embarrassed Indian Cricket Board have banned a planned comfort trip home for the side after the team's Tuesday night's humiliating 200 runs defeat by New Zealand at Rangiri Stadium," the report said. The BCCI diktat came minutes after India's last man Ashish Nehra was dismissed and the side was bundled out for 88 chasing 289, the report said.
There were also reports that in the aftermath of the massive defeat, a key member of the team's think tank has written a letter to BCCI secretary N Srinivasan requesting for a re-look at India's playing schedule.  
The letter emphasised the absence of key players from the Indian team's line-up because of injuries or breaks and as a first step wanted the upcoming home Test series against New Zealand to be pruned from three matches to two, the reports said.But neither Srinivasan nor Chief Administrative Officer Prof Ratnakar Shetty were available to confirm or deny these reports despite repeated attempts. PTI