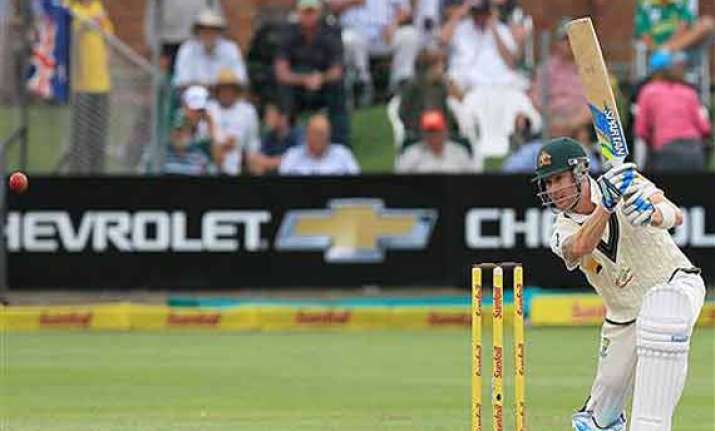 Michael Clarke has said that the Australian team has a very good chance of becoming the t20 champions which is going to start in Bangladesh from march 16 .
Speaking to the Australian media after a successful tour to South Africa where his team has defeated the number one test team  in their own backyard predicts that the momentum  momentum from the Test team's heroics will transcend formats and lead to Australia  taking home its first World Twenty20 crown in Bangladesh.
He was speaking after he landed in Sydney and was looking very tired after the closely fought battle between both the teams.
Australia has meanwhile dethroned India from the number two position of  ICC test rankings and Clarke added that his main ambition would be to gain the number one rank in Test. 
Clarke also said that David Warner, Mitchell Johnson, Shane Watson will form the nucleus of the Australian t20 team .
David Warner, Mitchell Johnson, Shane Watson and Brad Haddin will form the nucleus of Australia's assault on the World Twenty20 starting on the sub-continent later this month.
''I think they'll be led extremely well by George He's captained the Twenty20 team exceptionally well for a while now.'' Clarke said while addressing the  Australian media