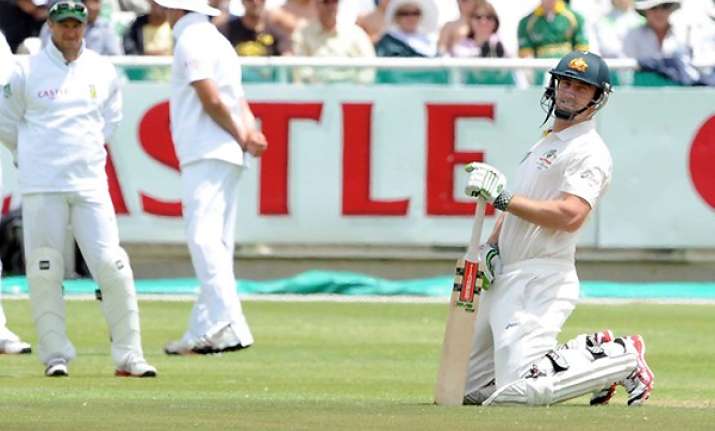 Melbourne, Dec 13: Injured Australia opener Shaun Marsh is unlikely to be fit for the first test against India starting on Boxing Day after being ruled out of next week's Chairman's XI tour match.

Marsh, who made a century on debut against Sri Lanka, continues to be affected by a chronic back injury.

He was originally scheduled to return in the second Chairman's XI game against India starting Monday, but was withdrawn Tuesday due to the injury which flared last month in the first test against South Africa.

"While we are hopeful, Shaun's chances of recovering sufficiently in order to be considered for the first test against India are considered unlikely at this stage," Cricket Australia team performance manager Pat Howard said.

Marsh has been replaced in the second tour match by Ed Cowan, who will play in the domestic Twenty20 Big Bash competition instead of captaining the side for the first Chairman's XI match starting Thursday.