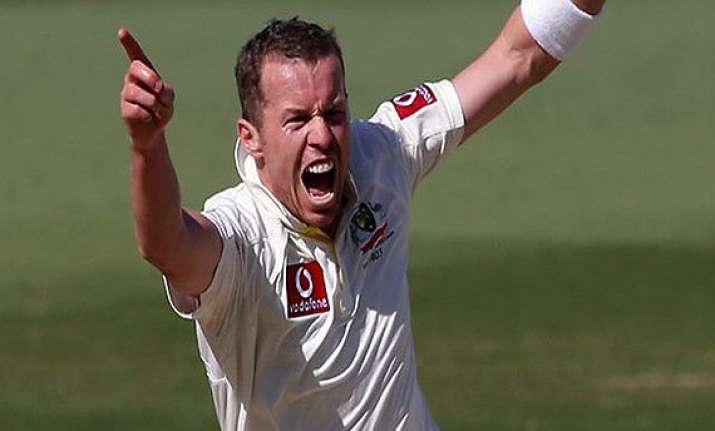 Sydney:  Set to make a return to the Australian cricket squad against Pakistan for the first Test in Dubai, pacer Peter Siddle said Monday that he has gained five kg which has helped him regain the speed coach Darren Lehmann demands from his fast bowlers.
"If you put in more calories than you're burning then you're going to put on weight and build muscle. It was pretty easy. Once I got home I stopped running, it makes it a little bit easier to maintain weight," Siddle was quoted as saying by the Sydney Morning Herald.
"I put on nearly five kg. It's a lot of weight since the end of South Africa. I am feeling good and the diet hasn't changed."
Being a vegetarian, the 29-year-old's diet does not include meat, much against the usual eating habits of former Australian fast bowlers.
"It doesn't make any difference at all. It just shows that everyone believes you have to eat meat but I have put on five kg without changing a thing apart from a few different training patterns and eating a bit more and watching what I eat," the right-arm pacer said.
"Everyone thinks you have to eat meat but I am the one who hasn't been injured in the last 2.5 years so that probably explains something."
With temperatures set to hover in the mid 30s in the United Arab Emirates where Australia is touring for Pakistan's 'home' series, Siddle feels that fast bowlers will have to put in extra effort to bowl long spells.
"There might be stages that you have to if it is reverse-swinging or you are bowling well and have two or three wickets in a spell. You might have to push on and get a breakthrough before you finish up. You might need three or four-over spells in that middle part of the day," Siddle said.
"Maybe a few more with the new ball or different stages. You always have to be prepared to bowl a long one, that is for sure, no matter how hot it is."
The first Test starts Wednesday.