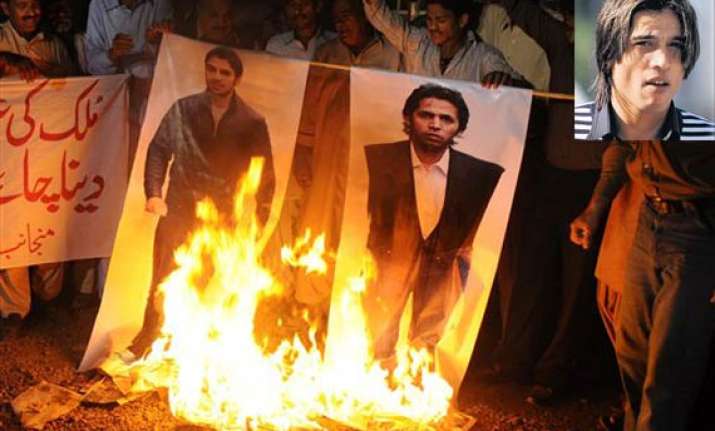 Islamabad, Nov 18 : After earning himself a career-threatening, five-year ban and a prison sentence for match fixing, disgraced Pakistani paceman Mohammad Amir has at least one supporter who believes he can return to international cricket.

The 19-year-old Amir, along with team captain Salman Butt and Mohammad Asif were sentenced to jail in London earlier this month on corruption charges for spot-fixing by bowling predetermined no-balls in a test against England last year.

But despite the massive setback to a once promising cricketing future, Asif's mentor Asif Bajwa is right behind his student. 
Bajwa, a former domestic cricket wicketkeeper, was the man who honed the skills of promising youngsters at his academy from 2003-2007, around the time he brought in the talented Amir from a small village outside Rawalpindi.

"I want to see him playing for Pakistan again and I am confident he will make a comeback," he said. The International Cricket Council had already said that it would not reduce the suspension of five years, but the big question is whether a convicted cricketer would ever be considered by the Pakistan Cricket Board?

There's no doubt Amir was rated as the next Wasim Akram -- the legendary Pakistan left-arm fast bowler -- before those two dreaded deliveries he chose to bowl at Lords in London last year.

Amir was reportedly paid just 1,500 British pounds for his efforts, discounting greed as his motive and leading many to speculate the youngster was pressure but Butt to become involved in the scandal.

The then captain's pressure on Amir could easily be gauged from the fact that when coach Waqar Younis had asked Amir "what the hell" he was doing bowling a huge front foot no-ball, Butt was quick to respond that it was his order.

Amir, who became the youngest player to take 50 wickets in just 14 test matches, he was neither spared by the game's governing body nor judge Jeremy Cooke was impressed with the acceptance of fast bowler's guilty plead.

While their families and friends continue to protests the crickets' innocence, the sentiment of fans on the streets of Lahore, Karachi and Islamabad -- Pakistan's three largest cities -- was unanimous in the belief that they got a deserved punishment.

"It's a shame," says Hamza Sultan, an Islamabad high school student. "I don't care whether we lose Amir, Asif or Butt, the bottom line is that our cricket should be cleaned from this menace of fixing."

Cricket writer Abdul Majid Bhatti, who works in Pakistan's leading media company, Jang Group of Publications, also said there should be no opening for the trio.   "On moral grounds these three should not return to international cricket," Bhatti told The AP. "In the past we have suffered a lot because we didn't take any action against any player.

"Now it's the right time to send a strong message and move on," he added. "I have no doubt that we will get lots of Amirs and Asifs in the near future. ... You just wait and see in two year's time we will have at least three more."

While the international careers of Butt and Asif seem to be over, there appears to be some sympathy for Amir.   Pakistan great Imran Khan says he has not seen such a talented cricketer and it was sad for Pakistan to lose such a promising player.

Pakistan cricket is no stranger to scandal, with cricketers detected taking banned steroids and being fined for throwing bats at each other in dressing rooms.Former captain Salim Malik and Ataur Rehman were banned for life by Justice Malik Mohammad Qayyum in 2000. However, Malik got his ban overturned by a civil court in 2009.

Well known cricketers like Akram, Younis and Mushtaq Ahmed were fined by Qayyum for not cooperating with a cricket commission. Whether Bajwa's protege makes a comeback after five years -- only time will tell.