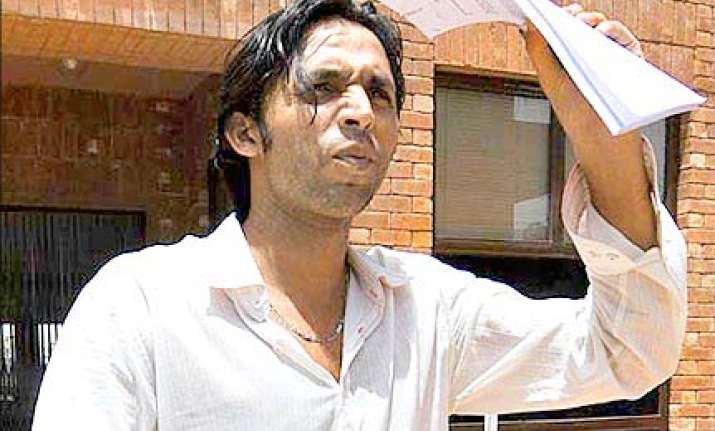 Thiruvananthapuram: Pakistan cricketer Mohammad Asif may lose the chance to act in a Malayalam film, if the spot-fixing allegation against the fast-bowler is proved.  
Award-winning lyricist Kaithapram Damodaran Namboodiri had roped in the cricketer for his directorial debut 'Mazhavillinnattamvare', (Till the tip of the rainbow) but he is now having second thoughts.
"I will wait for a few more days. If the allegation against Asif is true he will be dropped on moral grounds," Kaithapram told PTI today.
He, however, said he would not be rushing to any conclusion simply based on what had been appearing in world media now on the murky deals allegedly involving Pakistani players, including Asif.
Asif had a couple of months ago accepted Kaithapram's invitation to act in the film and its shooting was scheduled to begin next month in a location in north Kerala.
Asif was expected to play the role of a cricket coach who came all the way from Lahore to north Kerala to attend a coaching camp in Kannur. The plot would then develop through several emotional surprises.
"Asif or no Asif, there is no change in the project. In case, Asif has to be dropped I would prefer another cricketer from Pakistan for the role," Kaithapram , who has penned hundreds of songs and won several national and state awards, said.
Kaithapram himself has penned the story, the script and lyrics for the film.
The songs will be rendered by K J Yesudas, Udit Narayan, Shankar Mahadevan, K S Chitra, Deepankuran and Shreya Ghoshal. The film is being planned by a Sharjah-based entrepreneur M Mukundan, who hails from Kannur, under the banner of Valluvankadavu Recreations. PTI