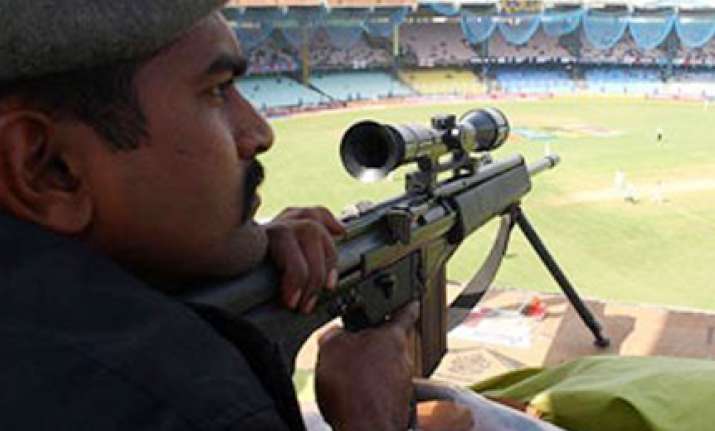 A crack team of anti-Naxalite commandos has been roped in to provide security cover to the Indian and Australian cricket teams at the Vidarbha Cricket Association stadium at Jamtha, where the second one-dayer will be held on Wednesday. 
As part of the tight security arrangements for tomorrow's day-night match, commandos have been requisitioned from Naxal hit areas for a day, police sources said. 
Police will be using night vision devices to keep a vigil in and around the new stadium, they said. 
Meanwhile, both the teams had net practice at the stadium to have a feel of the ground. The Australians were the first to reach the stadium while the Indian team arrived a little later.