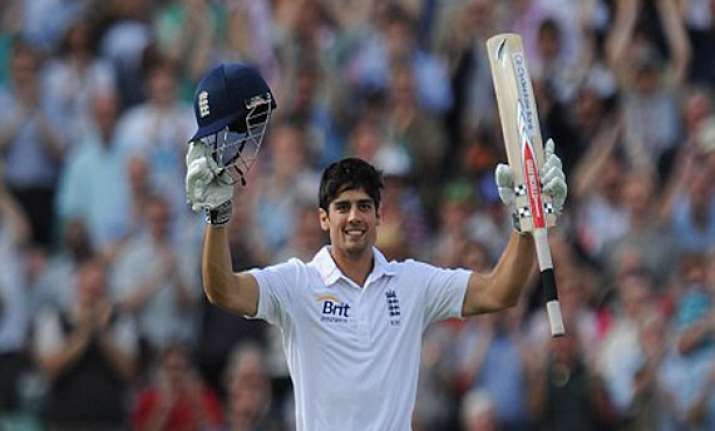 Kolkata, Dec 4: England captain Alastair Cook, who took over the reins from Andrew Strauss before the India series, today said that the added responsibility has brought the best out of him.
"May be the added responsibility makes you more accountable to the side. That may have helped my batting...I really don't know if it happened that way but it's nice.

"As a captain you always want a good start with the bat... show that you can cope with the demands. That's how it has happened but I can't put a finger on how it happened," Cook, who has hit two centuries in last two Tests, said while addressing the media on the eve of third game against India.

Stating that he was not someone who believed in the momentum, Cook said, "After the first game it (momentum) was with India but we managed to bounce back in Mumbai. So, not really (think that momentum helps).

"With the series at 1-1, and two more matches to go, it's a good place to be as a player. You want to play in big games and that's what we have over the next two weeks. That's exciting."

After their loss in Motera, England bounced back on turning wicket of Wankhede to thrash India by 10 wickets and level the series 1-1 and Cook feels that the victory had a positive impact on his team.

"It (the Mumbai win) certainly left us a little more confident and belief that what we are doing is fine. That doesn't mean it is going to count for anything in this match.

"What we are doing on spinning tracks is right. But we need to improve on that, and we'll need it. We are going to need some stand-up performances like we did in Mumbai if we are to have a chance," insisted the skipper.