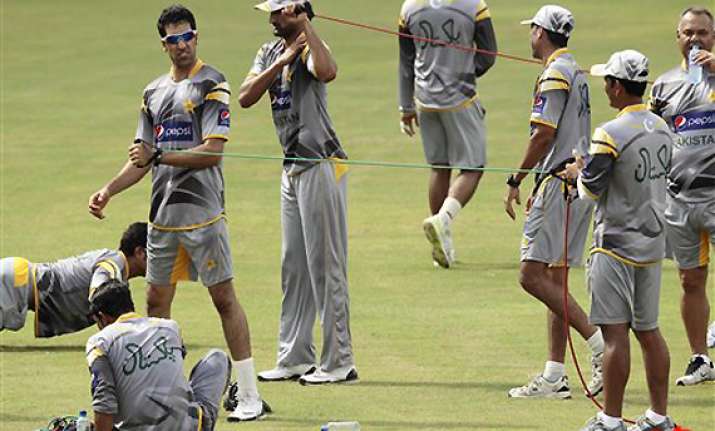 Dubai, Jun 20: Pakistan will have one eye on Sri Lanka and the other on the ICC Test Championship table when they will take on their Asian rivals in the three-Test series, which starts in Galle on Friday.
Pakistan currently sit in fifth position on 108 ratings points, while Sri Lanka is in sixth spot on 99 ratings points.
If Misbah-ul-Haq's side wins all the three Tests, it will join Australia on 112 ratings points while in the case of a 2-0 series win it will move up to 111 ratings points.
With no further Test series scheduled for completion before August 1, the annual ICC Test Championship update will take place immediately after the conclusion of this series. A 2-0 or 3-0 series win will lift Pakistan to second place behind England following the update.
However, even if this happens, South Africa would still have the opportunity to overtake both Pakistan and England and reach number one with a good result in the upcoming series in England.
The annual update of the ICC Test Championship table is carried out so that the list continues to reflect recent form with older results being discarded. This means Pakistan's 0-0 draw followed by a 0-2 defeat against Sri Lanka in the first half of 2009 will no longer figure in the calculations.
After the annual update, the table will reflect all completed Test series since August 2009.
Meanwhile, in the ICC Player Rankings for Test batsmen, Pakistan's Younus Khan will be aiming to return into the top three while Kumar Sangakkara, Thilan Samaraweera, Azhar Ali and Mahela Jayawardena, who all figure inside the top 20, will also be aiming for upward movements.
Spinners from either side dominate the ICC Player Rankings for Test bowlers with Pakistan off-spinner Saeed Ajmal occupying second place and Sri Lanka's left-arm spinner Rangana Herath sitting in fourth spot.
The player rankings will now be updated at the end of the Galle Test.