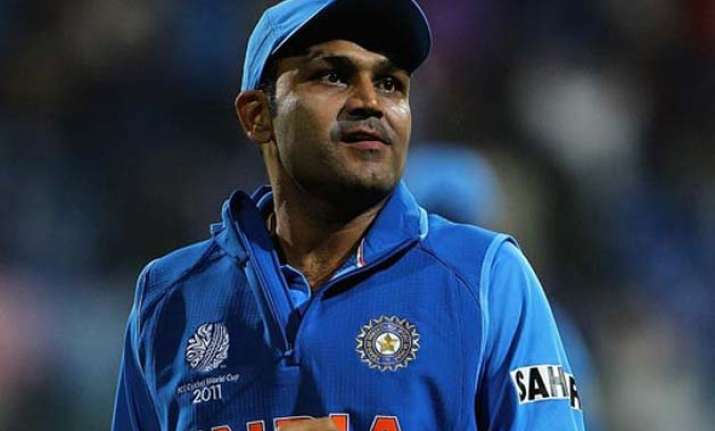 New Delhi: The former Indian opener Virender Sehwag announced his retirement from international and IPL on Tuesday. Two days later on Thursday, 'Nawab of Najafgarh' celebrated this remark of 15 year career with strokeful 136 runs in 170 balls with the help of 16 fours, 3 sixes. It was a Ranji match for team Haryana against Karnataka in Mysuru.  
Apart from his runs on the ground he has some outstanding incidents to discuss which also makes him 'Nawab of Cricket'.
Here we present five incidents which shows Virender  Sehwag's  down to earth personality:
1. When coach John Wright slapped Viru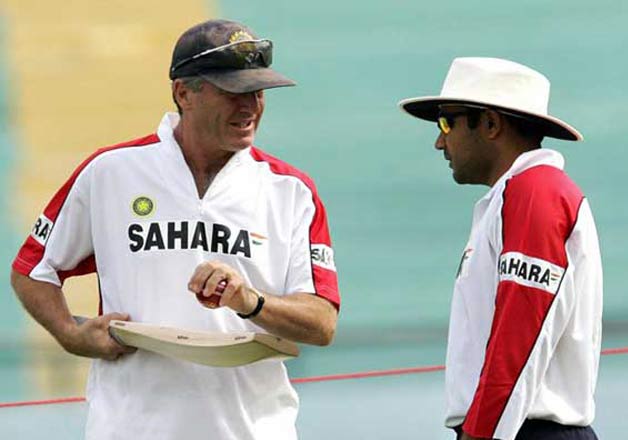 Viru once got  slapped  from  coach John Wright due to his bad performance. Virender Sehwag was very upset after getting reprimanded by Team India coach. As Wright was respected by all as a father figure, Sachin Tendulkar asked Viru to let the matter go and never discuss it again. After the discussion with his role model Sachin, Sehwag never spoke of that episode again.
2. Sehwag's prediction of his double century in ODIs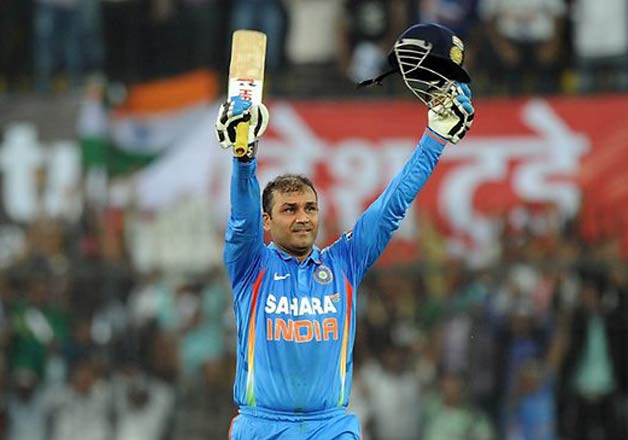 Sehwag announced in a press conference that he would score a double century in ODIs. And with such great confidence he managed to achieve this by scoring 219 off 149 balls against West Indies at Indore on 8th Dec, 2011.
3. When Sehwag hit a ball out of the ground to play with new ball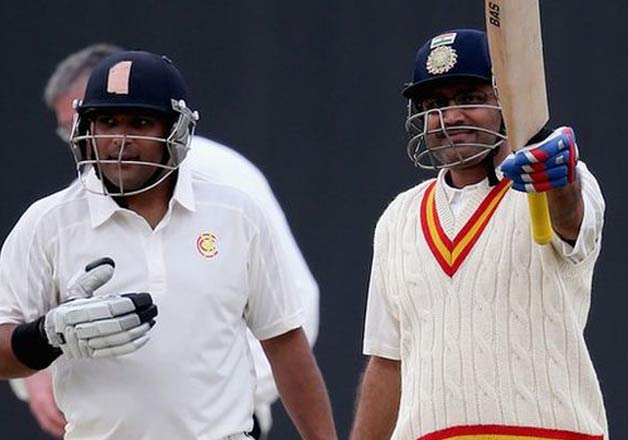 It was an English county match for Leicestershire when Viru was batting with the no. 8 batsmen Jeremy Snape who complained to Sehwag that old ball's swing was troubling him. There were 40 overs to be bowled and Abdul Razzaq was making the old ball reverse like a Frisbee. On the next ball, Viru stepped out and hit the ball out of the stadium. The umpires called a new ball and Sehwag said to Snape, '' The new ball won't swing for some time. We are safe for another two hours''
4. When Viru raised his bat for VVS Laxman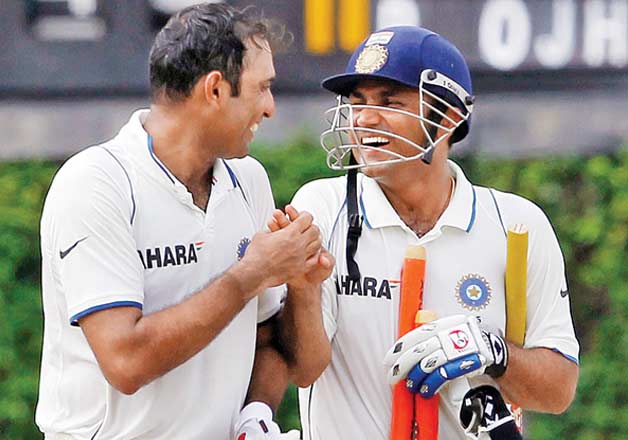 Sehwag made a promise to his teammate VVS Laxman before his debut that he will not miss a 300 like laxman did in Kolkata when he go out on 281.  So after completing his 300 in Multan Test, he raised his bat towards laxman as a reminder of that promise.
5. Virender Sehwag Signing back of the bat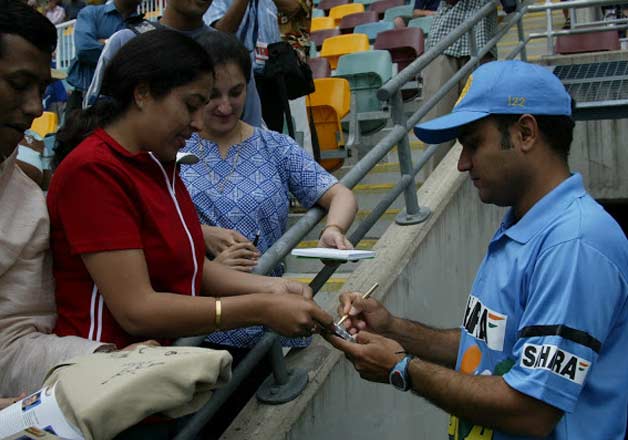 A fan walked up to Viru to take his autograph and he signed on the back of the bat instead of signing on its front and said, ''If I sign it on the front, then you will not play with this bat anymore. So I am signing it on the back.''