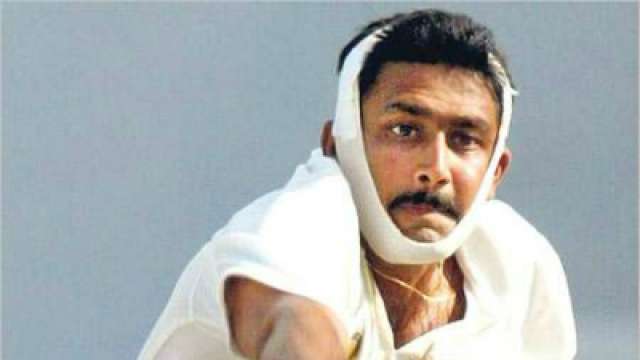 New Delhi: A former international cricketer and former captain of the Indian cricket team, Anil Kumble has been appointed India's head coach for a period of one year. A gifted spinner, Kumble has been known to have demonstrated a shrewd cricketing brain during his career.
However, it is not just his cricketing achievements that have made him the great that he is considered today. His journey has been one of toil, hard labour and absolute grit.
His love for the game and his team spirit have not only won India matches, but have also shown his character. It was a match against West Indies when Andrew Leipus, a physiotherapist for team India, gave Anil Kumble a bandage to hold the bowler's broken jaw in place. Realising that his team needed him at the point, Kumble did not stop from getting on the field with a broken jaw and bowl.
The act by "Jumbo" prompted cricket legend Viv Richards to say that it was one of the bravest things he ever watched on the field.
It was indeed brave of Kumble to come out and bowl despite his injury.
His ability to change the pace and use the pitch cleverly helped him become India's highest Test wicket-taker.
The Karnataka player also has played 271 One-Day Internationals (ODIs) taking 337 wickets -- most by an Indian.
Kumble also captained the Indian Test team when he replaced Rahul Dravid at the helm in November 2007. He led the team for 14 Test matches that included three wins, five defeats and the remaining six were draws.  
He has also been a mentor in the Indian Premier League (IPL), initially with Royal Challengers Bangalore and later with Mumbai Indians. He even served a term as President of Karnataka State Cricket Association and has been chairing the ICC Cricket Committee for four years now.
These stats and tons of experience make him the most high-profile contender, even though he hasn't formally coached any first class cricket team.