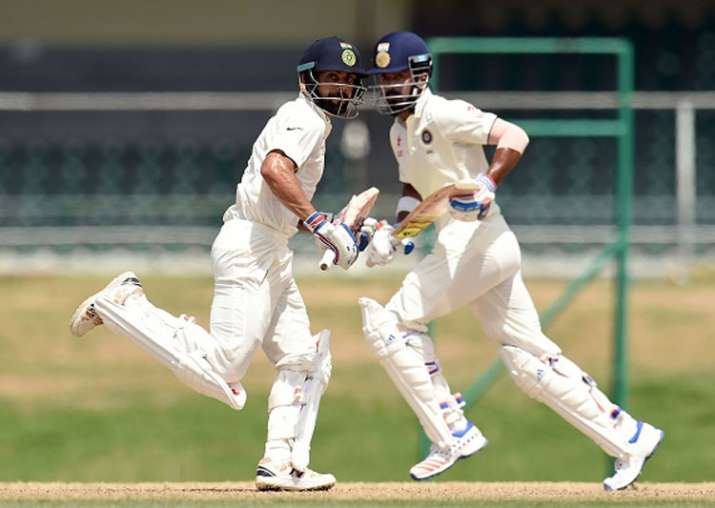 India opener Lokesh Rahul has not played competitive cricket since four months. He last played for India during the four-match Test series against Australia in February and March. The young batsman injured his shoulder in the opening Test of the Border-Gavaskar series but continued on to play through pain for the team's cause. However, the decision cost him dear as it only aggravated his injury which forced him to miss the entire Indian Premier League and the ICC Champions Trophy 2017 in England.
The 25-year-old had to undergo a surgery in London and had to endure a long wait before he could make a comeback into the team. But Rahul is completely fit and now raring to go. The upcoming three-match series against Sri Lanka will be his first international assignment on comeback. The first Test starts on July 26 at Galle.
Ahead of the series, Rahul opened up on India TV and spoke on how fitness plays an important role in a player's life. 
"We play 250 days cricket in a year and we get enough time to switch between formats... So, it is very important to keep your body fit. If you are physically fit, I think you feel like you are automatically mentally stronger as well," Rahul told India TV in an exclusive chat.
The Karnataka opener, who played a key role in India's path to achieve the world No.1 Test status, threw light on captain Virat Kohli's leadership qualities. 
"Virat Kohli is a great leader. Whenever he walks into the field, you can see the intensity. Virat has been very aggressive and passionate player and that is what he brings to the table. As a captain, he gives the players a lot of freedom to be aggressive and expressive and he leads from the front more than anything else on the field," he said.
Rahul revealed that Kohli's confidence in him helped him evolve into a better player. 
"Virat's belief gives me confidence. Captain's belief is very important for a player and if the captain thinks that the player is smart enough to make the right decisions on the field, that's something which boosts the confidence of the player. My game has also improved because of the confidence shown in me by Virat," he said.
The elegant batsman said he has always looked up to Kohli for inspiration. 
"Virat has been a role model, not just for me but for the entire world. The way he plays his cricket, the way he has proved in the last two-three years, his fitness, his consistency... each day he is getting better and better," he said.
(With special inputs from India TV Sports Correspondent Vaibhav Bhola)