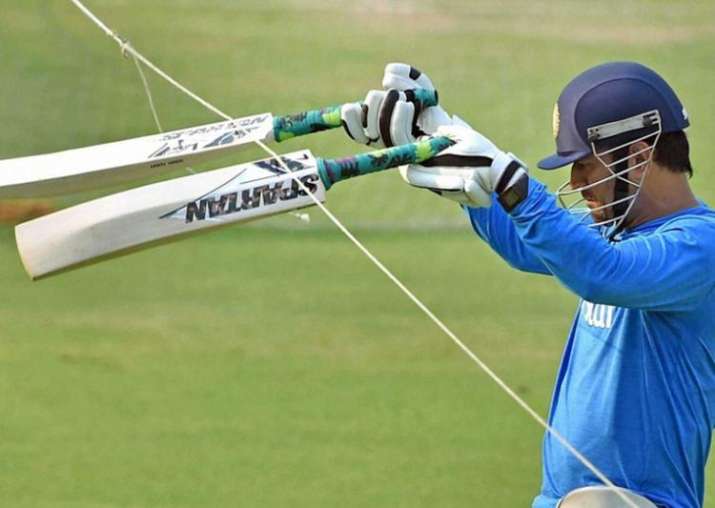 New Delhi: Australian sports brand 'Spartan' has refuted the claim of duping one of the best captains in cricket history, Mahendra Singh Dhoni of over Rs 20 crore.
Refusing all the allegations, the Spokespersons for the company said, "Spartan refutes the claims that they are in dispute with MS Dhoni and Rhiti Sports. As a matter of fact, the recent press reports have made Kunal Sharma, managing director at Spartan, and Arun Pandey, managing director at Rhiti Sports, meet in India."
After the news emerged Pandey gave statement in front of media and stated that, "everything is not smooth (with Spartan) and hopefully the matter will be resolved soon."
It has been reliably learnt that a three-year bat and sponsorship deal worth Rs 13 crore has gone sour with Australia-based Spartan Sports, a sporting gear and equipment company, regularly defaulting on payments. With the royalty clause on Dhoni's bat deal included, the owed amount goes well over Rs 20 crore.
Sources in legal firm advising Rhiti Sports, Dhoni's management company, told PTI that Kunal Sharma-owned Spartan has paid only four instalments since the deal was struck in December 2013, the latest payment being made in March 2016.
When asked why the deal has gone awry, Rhiti Sports boss Arun Pandey did not elaborate before saying that, "everything is not smooth and hopefully the matter will be resolved soon".
Spartan boss Sharma did not respond to calls and messages despite repeated attempts.
Besides Dhoni, the Australian company interestingly has big names of the cricketing world as its ambassadors -- former Australian captain Michael Clarke, West Indies batsman Chris Gayle, England cricketer Eoin Morgan, former Australian pacer Mitchell Johnson and Sir Viv Richards to name a few.
Some other Australian cricketers associated with the brand are Joe Burns and Gurinder Sandhu.
While the deal with Spartan is technically still on, Rhiti Sports is planning to take legal action against the company which has its flagship store not just in Sydney but also in New Delhi.
Though Test captain Virat Kohli is the most sought after cricketer in the endorsement market, Dhoni remains in demand with his brand value worth over Rs 100 crore.
Dhoni currently endorses 15 brands besides co-ownership in ISL football franchise Chennaiyin FC and Hockey India League team Ranchi Rays.
(With inputs from PTI)