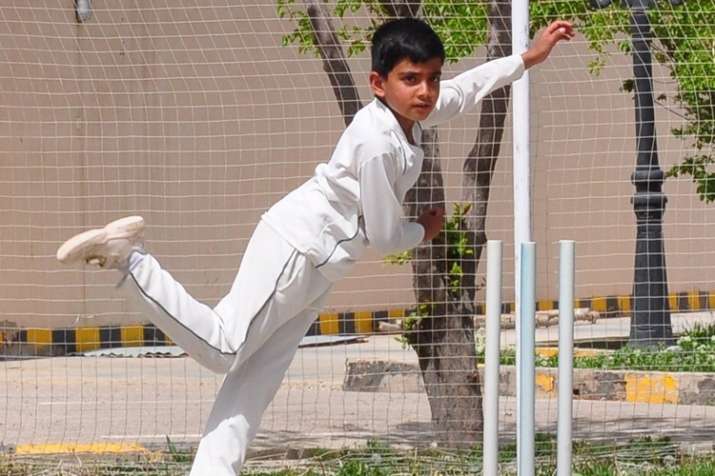 Australian spin legend Shane Warne recently met a seven-year-old Pakistani boy whose clips of bowling big looping leg-spinners has taken the internet by storm. And when it managed to grab the attention of the best leg-spinner the world has ever seen, the meeting between the two became inevitable. 
Eli Mikal Khan whose Twitter bio reads "World's youngest professional LegSpin Bowler" among others, was born five years after Warne quit international cricket. Though when the legend saw the clip of Khan bowling leg-spin he was instantly impressed by the talent. 
Please watch my new video on YouTube
👇
https://t.co/8LQ9GUGlGF pic.twitter.com/dIg5ue4Hne

— Eli Mikal (@EliMikal) February 15, 2018
"I saw this video and I thought 'wow how good is this'. And he is seven years of age," said Warne.
Soon after becoming an internet sensation, Laureus Sport organised a video chat between Khan and his idol Warne.
A visibly emotional Khan said after the meeting, "I couldn't believe he is talking to me. It is an honour for me that people call me little Shane Warne. I want to become [just like] Shane Warne in the future. I want to wear the green shirt one day and represent Pakistan."
Later Warne wrote on Twitter: "This was such a special moment for me and young Eli. He is such a wonderful young boy - please give the little guy your vote as he deserves it! Keep up the great work buddy! Thank you for your vote followers #LaureusSportingMoment"
This was such a special moment for me and young Eli. He is such a wonderful young boy - please give the little guy your vote as he deserves it! Keep up the great work buddy ! Thankyou for your vote followers #LaureusSportingMoment " https://t.co/xFwgpddp6n

— Shane Warne (@ShaneWarne) July 3, 2018
"People call me Little @ShaneWarne" - @EliMikal

Is this your #LaureusSportingMoment of the Month? 🏏
Vote 👉 https://t.co/ogvHiccpf9 pic.twitter.com/fiZzfpPmjt

— Laureus (@LaureusSport) July 2, 2018