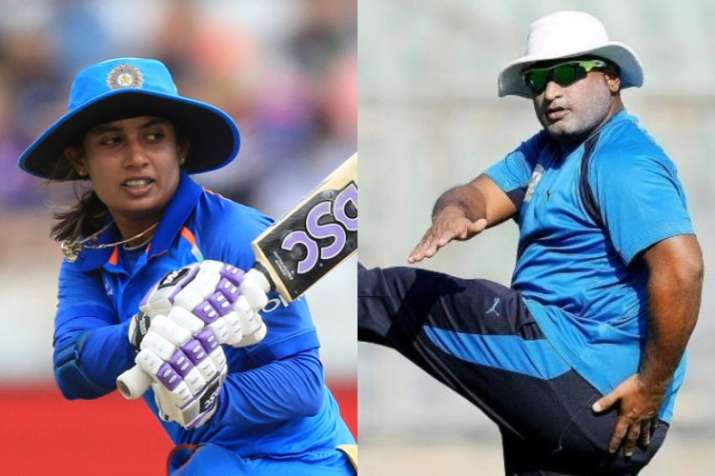 Indian women's team coach Ramesh Powar is unlikely to get a contract extension after his recent feud with former India captain Mithali Raj, despite the majority of the team players backing him. 
Mithali's snub from the playing XI in the India-England semifinals (ICC World T20) created quite a stir, firstly with her manager hitting out at skipper Harmanpreet Kaur. Mithali then broke her silence after she met with BCCI CEO Rahul Johri and Saba Karim and opened up on the matter, leaving the entire nation stunned. 
Powar's contract ends on Friday (November 30) and according to Times of India sources, the BCCI may not continue with the coach in the wake of the controversy between Mithali and Powar. 
The BCCI officials are upset that Powar reportedly acted on a "phone call from a very influential member of BCCI" and dropped Mithali despite putting on a star-studded show in the matches she played in the Women's World T20, being a match winner for India many times. 
READ: Mithali Raj saddened and hurt with Ramesh Powar report: 'Darkest day of my life'
The officials are also disappointed with the fact that the head coach didn't back Mithali when the pressure was created from outside to drop her. 
The blame game between the two continued after Mithali broke her silence. Powar reacted on the matter with the incident going back and forth. 
The board had expected Powar to have a conversation with Mithali before taking any decision, which eventually did not happen. 
"Powar should have spoken to Mithali instead of dropping her straightaway after a phone call from Mumbai on the day of the match. This isn't cricket," a source told TOI on Thursday. 
"Powar's conflict with Mithali has ensured that he can't continue as the coach of India." 
In Powar's report to the BCCI, he presented his version of the events that led to the breakdown of his equation with the seasoned batter. Powar's report comes a day after the Mithali alleged that the former spinner was out to destroy her and humiliated her during the tournament in the West Indies. (Read Report) 
Powar told BCCI that Mithali threatened to quit, threw tantrums and created chaos. 
On Tuesday, Raj had also accused Committee of Administrators member Diana Edulji of bias. The ODI captain stated that Edulji used her position against her and made her feel vulnerable.
Edulji has not yet reacted to the allegations made by Raj. The 40-year-old Powar's interim tenure comes to an end on Friday.
Even though he will be free to apply for the post when fresh applications are invited, there is little chance that he will be retained as his player management skills have come under the scanner due to this incident.