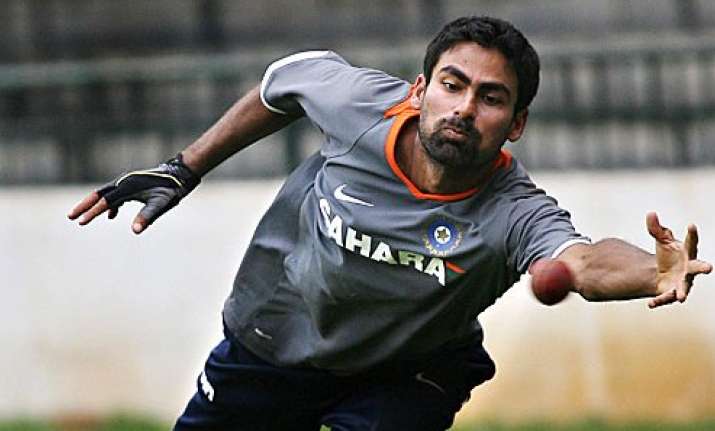 Former Indian cricketer Mohammad Kaif has once again found himself at the receiving ends of social media ire and this time it's because of celebrating Christmas. The decorated cricketer uploaded a picture with his family celebrating Christmas and a few minutes later, the haters unleashed their opinions. 
Kaif uploaded a picture on social media with the caption,"Merry Christmas! May there be peace and love".  However, he started receiving hate comments soon after posting the image. 
Merry Christmas ! May there be love and peace. pic.twitter.com/DnZ2g7VTno

— Mohammad Kaif (@MohammadKaif) December 25, 2017
Bhaijaan I don't like this post ye new year hota to theek tha but ye tyohaar hum musalmaanon ka nahi hai I hate this post please delete and (Allah) se tauba karo

— Mohammad aftab alam (@AftabAl79667292) December 25, 2017
secular country... Secular people...But think about your religion first.. Before doing this kind of activity.

— Younus Khan (@Younus21) December 25, 2017
Despite the trollers doing their best to spoil the festive spirits, many people came to his defence and have asked the decorated cricketer to ignore the haters.
Wish you too Merry Christmas.....I know you are one of them..but believe me if we celebrate all festive it's too good....it's not only to distribute gifts but to take out time for ourselves and our family ....I love you as Human and your thoughts. @sachin_rt @YUVSTRONG12 Merry Xm

— Manoj Kumar (@Manoj1418) December 25, 2017
Kaif bhai ek achha sandesh Dene ki koshish kar rage hai, aur hum jaise kuch log isko Hindu Muslim Bana rahe hai. Let's not spread between us. This country belongs to all of us, whether Hindu, Muslim or any other caste.
Jai Hind#MerryChristmas

— Bhupender Singh (@Mynation_Bhuppi) December 25, 2017
You are the inspiration for those who are wasting their time sticking to religious separations.... Great sir.... Having religious tolerance is quite impressive.... Have a wonderful year ahead....
Happy new year to you and to your family...

— saiteja (@saitejwinner) December 26, 2017
This is not the first time that Kaif has found himself on the target of hatemongers on social media. On a previous occasion, Kaif has faced backlash for posting a picture which shows the 36-year-old playing chess with his son. (Read Chess article here)
Earlier, Kaif was trolled for posting photos of Surya Namaskar on Twitter. (Read Yoga troll here)
Kaif was considered as one of the most athletic fielders that Team India had ever seen. He won the ICC U-19 World Cup in 2000 and featured in only 13 Tests and 125 ODIs, but his knock in the 2002 Natwest Series final against England has always etched in the memories of the Indian cricket fans. The same incident where former captain Sourav Ganguly took of his shirt in glee when they won the match back in 2002.
Meanwhile, cricketers like Irfan Pathan and Mohammed Shami have also been ridiculed on social media for various idiotic reasons. Just a few days ago, Pathan was criticised for posting an image with his wife.
Likewise, Shami too received abusive and hateful comments for a certain dress which was worn by his wife in the photograph.