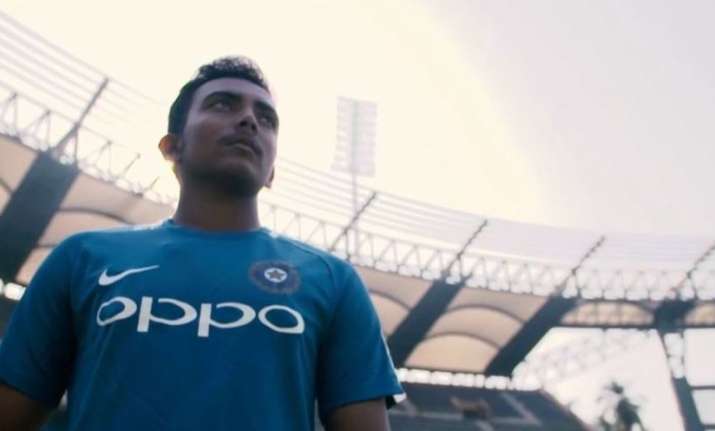 The Indian U-19 skipper Prithvi Shaw stated that the team is prepared well under the guidance of former skipper and current coach Rahul Dravid and their main objective and goal is to return home with the coveted trophy. 
The ICC U-19 World Cup officially got underway at the Hagley Oval in Christchurch with an impressive ceremony showcasing New Zealand's culture. 
Warm-up matches will be held from today while the tournament gets underway on January 13 with matches spread across seven venues in the cities of Christchurch, Queenstown, Tauranga and Whangarei. 
The budding boys in blue are all set to take on Australia in their first match and the young swashbuckler's aim is win the World Cup.
Shaw said, "We've been here a week now, played a couple of games. Everything has gone well, the preparation of the team has been good. Our goal is obviously to win the World Cup but at the same time we are looking forward to our first game (against Australia on January 13), and let's see how the process goes." 
The ceremony was attended by representatives of all the 16 participating sides, Christchurch Councillor Aaron Keown, as well as New Zealand Cricket President Debbie Hockley, who, on behalf of the ICC and NZC, welcomed the teams to the tournament. 
The winners will be crowned in Tauranga on February 3.
(With PTI Inputs)