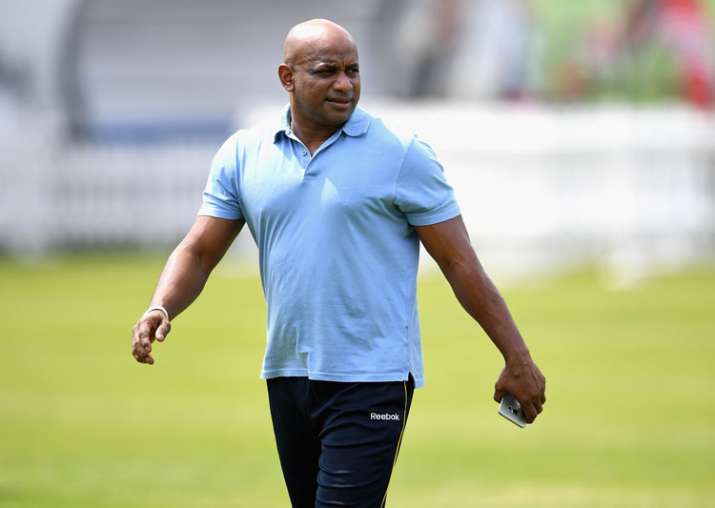 Sri Lanka cricket's chairman of selectors and former captain Sanath Jayasuriya, along with the rest of the committee, has resigned in wake of the team's poor performances against India. Sri Lanka were whitewashed 3-0 by India in the Test series and they are trailing 0-3 in the five-match one-day international series.
The announcement, which was confirmed by Sri Lanka Cricket (SLC) vice president Mohan de Silva, comes ahead of Sri Lanka's fourth ODI against India on Thursday in Colombo.
"Sri Lanka Cricket chief selector Sanath Jayasuriya, as well as committee members Ranjith Madurasinghe, Romesh Kaluwitharana, Asanka Gurusinha and Eric Upashantha, have decided to resign," ESPNCricinfo quoted Sri Lanka's sports ministry as saying. 
"A combined letter bearing the names of the above committee has conveyed this decision to sports minister Dayasiri Jayasekara. According to the letter, their tenure will end on September 7."
Earlier, SLC president Thilanga Sumathipala had said that the board can't be blamed for the team's poor performance. "There is no need to resign, the administration is not at fault for the teams poor showing," Sumathipala said on Monday. 
Former captain Arjuna Ranatunga said he had written to both President Maithripala Sirisena and Prime Minister Ranil Wickremesinghe that they should intervene to put Sri Lanka's cricketing fortunes back in order. He demanded the sacking of the Sumathipala administration and appointment of an interim committee to run SLC. Ranatunga claims that Sumathipala's administration is responsible for dwindling cricketing fortunes, where Sri Lanka has slid in all three ICC rankings.
Sumathipala, the current deputy speaker in national parliament, was elected to head the SLC in 2016 after a long reign by politically appointed interim committees. Sumathipala said his administration has laid long term plans to resurrect the country's cricket but it will take 3-4 more years to yield results. 
Sports Minister Dayasiri Jayasekera announced last week plans to have a two-day brain storming of all stake holders to assess where Sri Lanka had gone wrong. 
The former greats - Kumar Sangakkara and Mahela Jayawardena - are of the view that Sri Lanka's first class system needs a revamp with a four-day provincial tournament to be competed by the cream of national cricketers. 
Meanwhile, if Sri Lanka lose the next two games, they will have to play in a qualifying round for the 2019 World Cup, to be held in England.