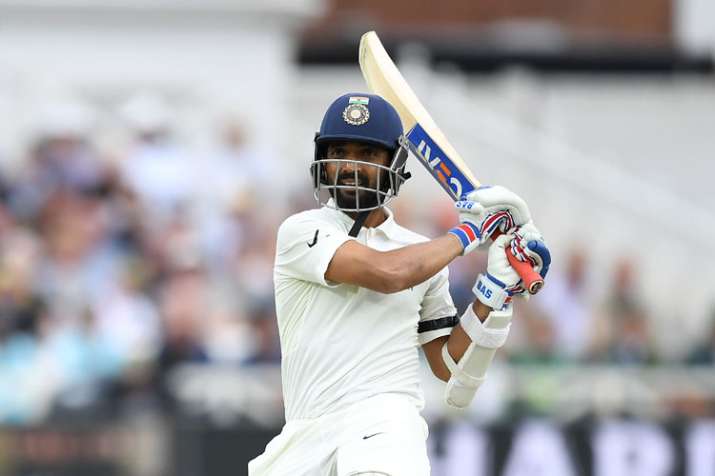 Indian vice-captain Ajinkya Rahane says he analysed his batting a lot after twin failures in the first two Tests against England, the effort resulting in a characteristically gritty 81 at Trent Bridge.
Rahane and skipper Virat Kohli's 97 propelled India to 307 for six at stumps on the first day of the third Test.
"After the last Test match I sat down in the dressing room and analysed all my good innings, how I played them, what was my mindset, how I approached those innings," Rahane told 'bcci.tv'.
Rahane entered the match after failing to succeed in Birmingham and Lord's.
"Success and failures are there as a professional cricketer but the intent has to be there. And if the mindset and attitude is right results will automatically follow.
"Definitely, I was not getting too bogged down after the first Two Tests. The belief was that if the ball was there hit I will hit. Thinking too much about the end result put pressure. The aim to play one ball at a time and play it on merit." 
The highlight of the day was his 159-run partnership with skipper Kohli.
"Our aim was to build partnership when Virat and I were batting, and as we settled down the focus was to make runs. That partnership was really crucial for us.
"The Intent was to rotate strike from the beginning. I have always felt that when you go into a shell you can't play your game. We capitalised on the bad balls." 
Rahane also expressed satisfaction over India's batting performance on the first day.
"I think the first day's total is quite decent. If the total would have been at 307/4, it would've been great. Hardik Pandya got out in the last over but at the end, this is a good score at the end of the first day," he said.